Football Preview: South Jersey Non-Public Schools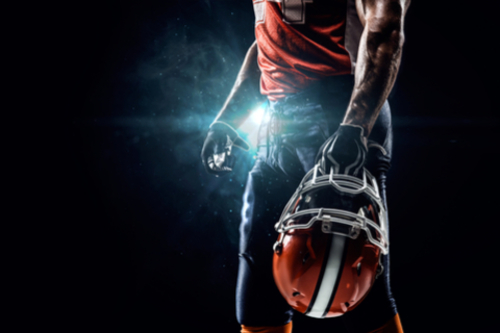 North Jersey has dominated the Non-Public divisions in high school football and that trend should continue, at least in the two higher enrollment Groups.
South Jersey should have a more than representative shot in Non-Public Group 2, with St. Joseph, Holy Cross and Holy Spirit having the potential to contend.
Unlike the public schools, which only play for a sectional title, the Non-Publics compete for state championships, since there are so many fewer in the state.
Here are the schools with their Group size in grades 10-12.
NON-PUBLIC GROUP 2
St. Mary's Rutherford 140
Immaculate Conception 180
St. Joseph Hammonton 214
Mater Dei 235
Holy Cross 268
Holy Spirit 300
Morris Catholic 314
Newark Academy 317
Morristown-Beard 320
Montclair Kimberly 335
Hudson Catholic 338
Gloucester Catholic 369
Immaculata 370
Dwight-Englewood 376
NON-PUBLIC GROUP 3
DePaul Catholic 408
Pingry School 432
Bishop Eustace 472
Bishop Ahr 487
Donovan Catholic 508
Pope John 570
Camden Catholic 588
Red Bank Catholic 643
St. John Vianney 720
St. Joseph Montvale 774
NON-PUBLIC GROUP 4
Delbarton 784
Paul VI 837
Notre Dame 887
St. Joseph Metuchen 958
Bergen Catholic 980
Paramus Catholic 993
St. Augustine 1,084
Don Bosco Prep 1,288
Seton Hall Prep 1,450
St. Peter's Prep 1,452
Non-Public Group 4
Last season Paramus Catholic beat St. Peter's 33-28 in the Group 4 Non-Public final. Both teams will be contenders, along with the likes of Bergen Catholic and Don Bosco Prep.
There are just two South Jersey teams in NP Group 4, St. Augustine and Paul VI. St. Augustine, under new coach Pete Lancetta, could be among the top teams in South Jersey, but the Hermits have ground to make up when competing against the North Jersey powers.
Last year the Hermits lost 57-33 to Bergen Catholic in a first round game. This just goes to show how talented the North Jersey NP teams are because St. Augustine was one of the top teams in South Jersey.
Paul VI, coming off a 3-7 season and with one of the more challenging schedules, doesn't figure to be among the eight playoffs teams.
We've seen this before, where the Eagles have enjoyed a strong preseason, only to disappoint when the games are played for keeps. There was, however a lot to like about what the Eagles accomplished in preseason and now the major question is whether they can contend for their first playoff spot since 2013.
Non-Public Group 3
Perennial power St. Joseph Montvale is the defending champion after beating DePaul, 26-17, in the final. Both teams will again be frontrunners. South Jersey has two teams involved – Camden Catholic and Bishop Eustace.
Camden Catholic should again be among the top teams in South Jersey, but like St. Augustine, the Irish have found difficulty competing against the North Jersey powers.
Last year the Irish lost 33-13 to St. John Vianney (a Central Jersey school) in the first round. Junior quarterback Rob McCoy threw for 1,709 yards and 13 touchdowns and the Irish could be just as dangerous. In fact, they would be given a chance in NP Group 3, but just won't be listed among the favorites.
Bishop Eustace was 2-8 last season and should be improved enough to contend for a playoff spot. It will be interesting the impact of replacing coach Rob Cormier late in the summer with A.J. Johnson will have on the Crusaders. Senior quarterback-defensive back Blake Hansen is a potential scholarship player for the Crusaders.
Non-Public Group 2
Holy Spirit advanced to the final last season before losing a heart-breaking 26-20 decision to Mater Dei. The defending champs are expected to be contenders, but as mentioned above, so is Holy Spirit, Holy Cross and St. Joseph, which had a string of seven straight state championships snapped last season.
Spirit's new quarterback is Josh Zamot, who last year threw 15 touchdown passes while competing for St. Augustine.
On Sept. 15, Spirit hosts St. Joseph and that could be an early playoff preview. St. Joseph is still a relatively young team, but one that is ready to contend after last year's 7-4 campaign.
Holy Cross has an experienced team from a 6-4 unit that will be led by senior quarterback Jeff Undercuffler (6-6, 220) who threw for 1,469 yards and 10 TDs and has made a verbal commitment to Albany.
Last year the Lancers lost in the first round to St. Joseph, so there will be plenty of incentive to meet the Wildcats this season.
Article continues below
---
advertisement


---
Author:
Marc Narducci
Archives
---
More Articles