Suspects Charged with Murder During Robbery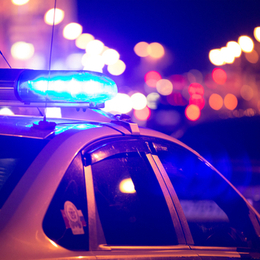 PENNSAUKEN, N.J. (CBS) — Two men have been charged in the death of a man who was killed during an armed robbery in Pennsauken last month.
The Camden County Prosecutor's Office announced the arrests Wednesday of 44-year-old Danny Smith, of Woodlynne, and 29-year-old Damian Sanchez, of Camden, in the shooting death of 26-year-old Jerry Mass.
According to the prosecutor's office, witnesses saw Sanchez and another person enter Mass' apartment on the 7000 block of Stockton Avenue, while Smith stood outside the common doorway. Officials say Mass was shot while the two men attempted to rob him, then left the apartment and into a vehicle driven by Smith.
Smith was arrested without incident on Sept. 21 at his home on the 200 block of Parker Avenue in Woodlynne. Sanchez was arrested on Oct. 3 in Camden.
Both Smith and Sanchez were charged with first degree felony murder and remanded to Camden County Correctional Facility.
The investigation into Mass' death continues and anyone with information is asked to call Camden County Prosecutor's Office Detective Michael Rhoads at 856-225-8561 or Pennsauken Police Sgt. Warwick at 856-488-0080.

Author:
http://philadelphia.cbslocal.com/2017/10/04/damian-sanchez-danny-smith/
Archives
---
South Jersey Magazine Digital Edition
South Jersey Man Survives 'Friends' Lighting Him On Fire In Sleep
Man 'Executed' Woman He Met On Marketplace App To Buy Cellphone
Two Families Displaced, Four Townhouses Damaged In Sicklerville Fire
New Jersey Man Gets Life Without Parole In Murders Of Woman, Baby
NJ Mother Who Smothered 3-Month-Old Baby After Heavy Drinking Gets Prison Time
12 Arrested In Trafficking Untraceable 'Ghost Gun' Assault Rifles, Drugs, New Jersey Attorney General Says
3 Confirmed Measles Cases In Lakewood
Nearly $2 Billion Wagered On Sports In New Jersey In Nine Months
Woman Charged With Animal Cruelty After Emaciated Dog Found Eating Carcass Of Another Dog
Search Continues For Killer After 21-Year-Old Woman Fatally Shot Inside Car In Willingboro
Homeless Veteran Johnny Bobbitt, Katelyn McClure Plead Guilty For Roles In $400,000 GoFundMe Scam
Fire Damages Pizza Restaurant In Gibbstown
Serious Injuries Suffered In Multiple-Vehicle Crash On South Black Horse Pike In Gloucester County
Arena Football League Officially Coming To Atlantic City
More Articles