Police Search For 2 Robbery Suspects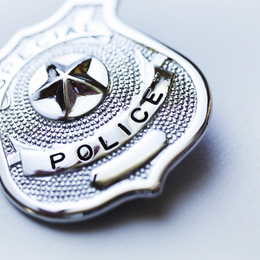 EGG HARBOR TOWNSHIP, N.J. (CBS) — Police in New Jersey are investigating a home invasion and robbery.
It happened on Princeton Avenue in the Scullville section of Egg Harbor Township, just before 10 p.m. Tuesday.
Investigators say the victims were outside the home when they were approached by two masked men and forced into the garage. Police say the victims' hands were duct taped while the suspects robbed the home.
The suspects are described as two thin black males, one wearing a hooded sweatshirt and "Halloween hockey mask" and the other wearing a dark colored mask covering "half of his face."
Anyone with information regarding the home invasion robbery is asked to contact the Egg Harbor Township Police Department Detective Bureau at 609-927-4051 or Atlantic County Crime Stoppers at 1-800-658-8477.

Author:
http://philadelphia.cbslocal.com/2017/10/04/egg-harbor-township-home-invasion/
Archives
---
More Articles