Cancer Survivor Lives Football Dream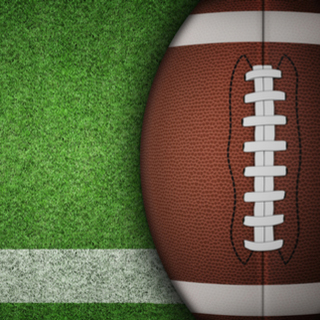 WASHINGTON TWP, NJ (CBS) — Toughness and talent have helped the Washington Township Junior High football team start the first half of their season undefeated.
But like the body – what's a team without the heart?
A neuroblastoma cancer survivor and born with arthrogryposis, 8th grader Cole Fitzgerald's under-developed joints make it hard to play sports.
So he joined the team as a manager.
"That's been synonymous with a lot of things in his life as he's tried to overcome obstacles- maybe it might not be a direct path but you can find alternative methods to achieve what your goals are," says Cole's father Bill Fitzgerald.
Cole's knowledge of football and willingness to do anything have made him a natural part of the team.
"He does everything from chasing ball for us to charting plays, to he gives the pre-game speech in most games," says coach Bob Schleicher.
"The boys have really just rallied around him and really just made him feel a part of it," says Cole's mother Keren Fitzgerald.
Over the course of the season Cole's role on the team has expanded to the point where he's actually helping them draw up plays.
But everything has always been on the sideline – until Saturday.
"For being an important part of the team, and because we're short players today you're going to dress," coach Schleicher announced to Cole in front of his teammates about an hour before the game.
Not only was this the first time he's suited up, the plan was after the first touchdown to have Cole run in the 2-point conversion.
"It's very emotional I never really thought that I'd see him suit up," said Keren watching her son in pregame warm-ups.
Named a captain for the game, Cole didn't have to stand around waiting long for his teammates to score.
With visiting Pemberton onboard with the plan – it was Cole's time to shine as he followed his linemen into the end zone.
"They embraced him and it's a testament to the character of the players, the young men that they are their families and the way they bring them up," beamed Bill Fitzgerald.
It was play he'll never forget, even when he reaches his eventual goal: a sideline job in the NFL.
Article continues below
---
advertisement


---
Author:
http://philadelphia.cbslocal.com/2017/10/07/cancer-survivor-lives-dream-as-member-of-high-school-football-team/ - Cleve Bryan
Archives
---
More Articles