Phillies face much work in upgrading the starting rotation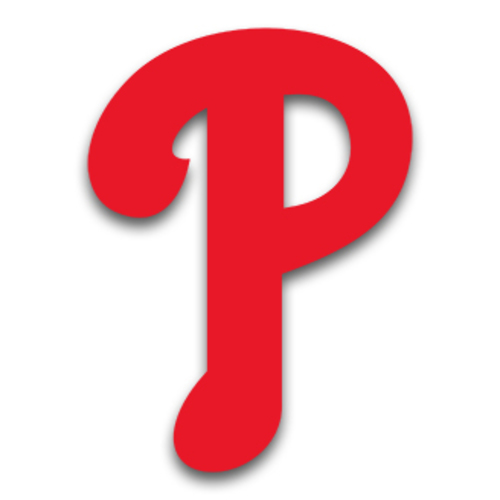 As outlined last week, the Phillies have a bright future when it comes to position players but in order for the team to return to contention after failing to make the postseason for six straight year, the starting pitching will have to be solidified.
And that won't be easy.
While the Phillies still aren't expected to contend in 2018, they should be vastly improved. There is some debate whether the Phillies should go after one of the high profile free agents. Team president of baseball operations Andy McPhail suggested that the Phillies wouldn't go that route.
The top two free agents are Chicago Cubs righthander Jake Arrieta, who will be 32 next season. The other top free agent is Los Angeles Dodgers righthander Yu Darvish, who will be 31 during the 2018 season.
Both are going to be looking for long-term deals and the question is would teams be spending for past performance. Both pitchers suffered injuries this past season. Darvish pitched just 100 1/3 innings in the regular season. Arrieta was 14-10 with a 3.53 ERA while pitching 168 1/3 innings in the regular season. Both have pitched in the postseason as well.
Righthanders Johnny Cueto of San Francisco and Masahiro Tanaka of the New York Yankees can both opt out of contracts and be free agents. Both have had some injury concerns. Tanaka has had has a partial tear in his ulnar collateral for a few years but he never had Tommy John surgery. Still, that should make teams a little skeptical, even though he just pitched a gem in the Yankees win on Sunday over the Cleveland Indians.
Cueto had arm injuries that limited him to 25 starts this past season.
McPhail has suggested that the Phillies would likely try to trade for a pitcher.
The best way to build a team is to develop pitchers though the farm system and that has been the Phillies plan, but it hasn't worked so well.
The only starter likely assured a spot for next season is righthander Aaron Nola, who was 12-11 with a 3.54 ERA in 27 starts. He missed some time due to a back injury, but suffered no ill-effects from an elbow injury that prematurely ended his 2016 season.
The knock on Nola was that he didn't throw hard enough to be a No. 1 but he has the type of command to get by with a less than blazing heater. Still, he did throw harder. Frangraphs.com had him throwing his fastball at a career-best average of 92.5 MPH.
When he came back from his back injury, Nola did pitch like a No. 1. At 24, his future appears bright.
The rest of the rotation has many questions.
Righthanders Vince Velasquez and Nick Pivetta have the best stuff but both had disappointing seasons. Velasquez simply hasn't been able to stay healthy and when he does pitch, rarely goes deep into games.
He had a 5.13 ERA in just 72 innings.
Pivetta had a 6.02 ERA in 26 starts.
Velasquez is 25 and Pivetta is 24 so both are too young for the Phillies to give up on them. There has been talk of moving Velasquez to the bullpen but when a pitcher has the type of electric stuff he possess, nobody should be premature about taking him out of the rotation.
Among other pitchers, righthander Ben Lively, 25, had a 4.26 ERA in 15 starts. Mark Leiter Jr., 26, had a 4.96 ERA in 11 starts. Zach Efflin, 23, had a 6.16 ERA in 11 starts during an injury-plagued season.
Jerad Eickhoff, 27, had a 4.71 ERA in 24 starts. 
All these pitchers are still young enough to turn the corner, but the Phillies will do their best to acquire at least one veteran starter.
Again, nobody is going to trade a quality pitcher, so the Phillies have to hope to find a diamond in a rough during a trade.
One thing is for sure, the Phillies won't stand pat. They understand that they won't make the next step until the starting rotation is upgraded.
Article continues below
---
advertisement


---
Author:
Marc Narducci
Archives
---
More Articles