Shore Town To Vote: Ice Cream Truck Ban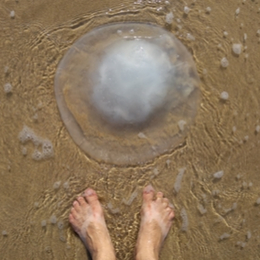 A Jersey Shore town votes Wednesday afternoon on whether to ban ice cream trucks from its streets.
The borough council there is set to vote on an ordinance that would prohibit ice cream trucks from the streets.
Avalon Business Administrator Scott Wahl says there are safety issues, with trucks parking at the end of beach blocks and then backing down to leave.
He says there are quality-of-life concerns as well.
"We received numerous complaints about nuisance issues from the trucks being parked for an extended period of time at the street ends, with the engine running and the music or the bells blaring."
The ordinance would allow ice cream vending for the first time on Avalon's beaches on foot or from a pushcart, with a single vendor chosen through a bid process.

Author:
http://philadelphia.cbslocal.com/2017/10/24/jersey-shore-town-to-vote-on-whether-or-not-to-ban-ice-cream-trucks/ - Mike DeNardo
Archives
---
South Jersey Magazine Digital Edition
South Jersey Man Survives 'Friends' Lighting Him On Fire In Sleep
Man 'Executed' Woman He Met On Marketplace App To Buy Cellphone
Two Families Displaced, Four Townhouses Damaged In Sicklerville Fire
New Jersey Man Gets Life Without Parole In Murders Of Woman, Baby
NJ Mother Who Smothered 3-Month-Old Baby After Heavy Drinking Gets Prison Time
12 Arrested In Trafficking Untraceable 'Ghost Gun' Assault Rifles, Drugs, New Jersey Attorney General Says
3 Confirmed Measles Cases In Lakewood
Nearly $2 Billion Wagered On Sports In New Jersey In Nine Months
Woman Charged With Animal Cruelty After Emaciated Dog Found Eating Carcass Of Another Dog
Search Continues For Killer After 21-Year-Old Woman Fatally Shot Inside Car In Willingboro
Homeless Veteran Johnny Bobbitt, Katelyn McClure Plead Guilty For Roles In $400,000 GoFundMe Scam
Fire Damages Pizza Restaurant In Gibbstown
Serious Injuries Suffered In Multiple-Vehicle Crash On South Black Horse Pike In Gloucester County
Arena Football League Officially Coming To Atlantic City
More Articles