Police Officer Shot; Suspect In Custody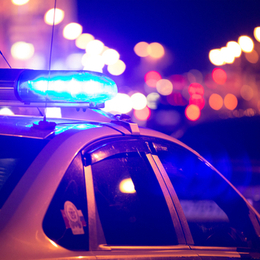 Authorities are investigating after an officer was shot Wednesday night in Camden.
The shooting happened just before 10:30 pm Wednesday near 9th and Chelten Avenue.
Officers were conducting an investigation in the area and stopped a few people. Chief Thomson said one man pulled out a gun. A struggle ensued and the officer was shot.
Other officers arrested the shooter without incident and recovered the gun.
The officer, on the force for a year, was shot once in the upper right thigh and is expected to recover.
Camden County Police Chief Scott Thomson said a trauma surgeon praised the officers who applied a tourniquet to the wound on scene, which helped tremendously in stopping the loss of blood.
"I'm extremely proud of the fellow officers that responded," he said. "Minimized the situation without injury to even the suspect in the matter. They responded heroically. They saved the life of a suspect, they saved the life of their officers, got him to the hospital. He's going to be fine," said Thomson.
Thomson is not naming the officer at this time. He's also not naming the man arrested, but said he lives in Camden.

Author:
http://philadelphia.cbslocal.com/2017/11/01/officer-shot-camden/
Archives
---
More Articles