Chris Christie's Wife Ticketed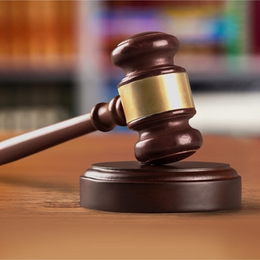 The first lady of New Jersey learns the hard way – you can't have a cellphone in your hand while behind the wheel in the Garden State, even if you are not talking on it.
We learned on Thursday that a police officer pulled over Mary Pat Christie in Somerset County on April 10.
He was on a distracted driving detail as part of the "U-Drive, U-Text, U-Pay" awareness campaign.
Christie did not identify herself as Gov. Chris Christie's wife, and said she was not talking on the phone, just holding it.
She paid the $250 fine.

Author:
http://philadelphia.cbslocal.com/2017/11/02/chris-christies-wife-ticketed/
Archives
---
South Jersey Magazine Digital Edition
South Jersey Man Survives 'Friends' Lighting Him On Fire In Sleep
Man 'Executed' Woman He Met On Marketplace App To Buy Cellphone
Two Families Displaced, Four Townhouses Damaged In Sicklerville Fire
New Jersey Man Gets Life Without Parole In Murders Of Woman, Baby
NJ Mother Who Smothered 3-Month-Old Baby After Heavy Drinking Gets Prison Time
12 Arrested In Trafficking Untraceable 'Ghost Gun' Assault Rifles, Drugs, New Jersey Attorney General Says
3 Confirmed Measles Cases In Lakewood
Nearly $2 Billion Wagered On Sports In New Jersey In Nine Months
Woman Charged With Animal Cruelty After Emaciated Dog Found Eating Carcass Of Another Dog
Search Continues For Killer After 21-Year-Old Woman Fatally Shot Inside Car In Willingboro
Homeless Veteran Johnny Bobbitt, Katelyn McClure Plead Guilty For Roles In $400,000 GoFundMe Scam
Fire Damages Pizza Restaurant In Gibbstown
Serious Injuries Suffered In Multiple-Vehicle Crash On South Black Horse Pike In Gloucester County
Arena Football League Officially Coming To Atlantic City
More Articles