Fate Of NJ SPCA Relies On Hearing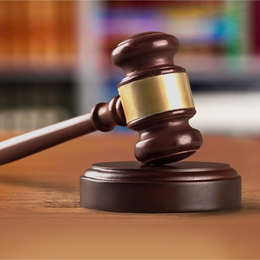 NEW JERSEY (CBS) — The fate of the New Jersey SPCA could be determined by a hearing before the State Senate Economic Growth Committee Monday. The State Commission on Investigations claims the agency is failing in its mission to protect animals.
Lee Seglem is the executive director of the State Commission on Investigations.
"Nearly two decades ago we examined the activities and finances of the state and county SPCA's in New Jersey and found a landscape of waste and abuse," he said.
Seglem says those conditions have only festered over the years. He also says it has a bloated law enforcement section with all manner of weapons.
But Steve Shatkin, head of the NJSPCA, disagrees.
"NJSPCA personnel work on rouutine cases involving improper shelter to complex cases involving cock fighting or dog fighting, blood sports where violent gangs, illegal guns, gambling and rugs are typically associated," Shatkin said.
A Monmouth County SPCA official also testified saying the state has been forcing the NJSPCA to operate on the cheap, and is not supplying the financial support the agency needs.

Author:
http://philadelphia.cbslocal.com/2017/11/13/new-jersey-spca-hearing/
Archives
---
South Jersey Biz Digital Edition
Man Accused Of Trying To Kill Toms River Police Detective
School Bus Driver Charged In Crash That Injured 8 Students In South Jersey
Man Gets 40-Year Sentence For Killing Couple In Their Camden Home
Police Searching For Man Who Allegedly Sexually Assaulted Woman In Camden Home
Gov. Murphy Says Bill To Legalize Recreational Marijuana In NJ Short On Votes
Lindenwold Man Sentenced For Shooting Camden County Metro Officer In Leg
1 Dead, 3 Injured In Shooting At Camden After-Hours Club
Camden City Council Puts Brakes On Limiting Roadside Memorials After Hearing From Grieving Families
Increased Security At Clearview Regional Middle School After Bomb Threat Discovered In Bathroom
Homeless Veteran Johnny Bobbitt Pleads Guilty In State Court For Role In GoFundMe Scam
Driver Killed In Single-Vehicle Crash After Truck Found Overturned On Field Near High School In Woolwich Township
2 Dead In Multi-Vehicle Crash In Gloucester County During Winter Storm
Prosecutors Probe Slayings Of 2 Shot In Idling Car In Camden
Gloucester County Dealing With Recent Spike In Hepatitis A Cases
More Articles