Sen. Booker: 'It's An Assault On NJ'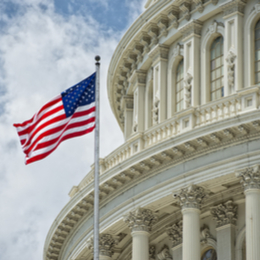 While visiting Camden, Sen. Cory Booker, D-N.J., slammed the Republican tax proposal that could go to the floor for a vote by the end of the week. He says New Jersey would lose important tax breaks.
Booker calls it an insult if the Republican-led Senate eliminates middle class tax breaks for homeowners and the state sales and income tax deductions.
"This is not right or left," Booker said. "This is an assault on our state that will hurt our state economy, cost us jobs and cost people their homes."
Booker says many folks are locked into 30-year mortgages with the understanding that they could make critical deductions.
"This is outrageous. It is a direct assault," he said. "They are targeting this state."
He says Republicans are unfairly punishing New Jersey and other high tax states, most of them governed by Democrats, including California and Maryland, to fund tax cuts for the rest of the country.
"And that's why you're seeing some Republican congresspeople from this state coming out against this tax plan," Booker said.
Booker says "you don't need to be a tax accountant to understand that eliminating tax breaks like this would place a heavy burden on New Jersey families."
Republicans in D.C. have a very different interpretation of the proposed tax plan.
Speaker Paul Ryan said the GOP's tax plan will boost the country's GDP by 3 to 4 percent, create 1 million jobs, and double the standard deduction for every single tax payer in America.
President Donald Trump also backed the tax plan.
"It will be the biggest tax reduction in the history of our country," said Trump.
Booker says he has no idea how the vote on this tax plan will go. Republicans can only afford to lose two votes from their side and only one GOP senator has said publicly they will not vote for the plan.
Article continues below
---
advertisement


---
Author:
http://philadelphia.cbslocal.com/2017/11/27/senator-booker-republican-tax-proposal/
Archives
---
South Jersey Biz Digital Edition
Man Accused Of Trying To Kill Toms River Police Detective
School Bus Driver Charged In Crash That Injured 8 Students In South Jersey
Man Gets 40-Year Sentence For Killing Couple In Their Camden Home
Police Searching For Man Who Allegedly Sexually Assaulted Woman In Camden Home
Gov. Murphy Says Bill To Legalize Recreational Marijuana In NJ Short On Votes
Lindenwold Man Sentenced For Shooting Camden County Metro Officer In Leg
1 Dead, 3 Injured In Shooting At Camden After-Hours Club
Camden City Council Puts Brakes On Limiting Roadside Memorials After Hearing From Grieving Families
Increased Security At Clearview Regional Middle School After Bomb Threat Discovered In Bathroom
Homeless Veteran Johnny Bobbitt Pleads Guilty In State Court For Role In GoFundMe Scam
Driver Killed In Single-Vehicle Crash After Truck Found Overturned On Field Near High School In Woolwich Township
2 Dead In Multi-Vehicle Crash In Gloucester County During Winter Storm
Prosecutors Probe Slayings Of 2 Shot In Idling Car In Camden
Gloucester County Dealing With Recent Spike In Hepatitis A Cases
More Articles