Football Championship Preview Part II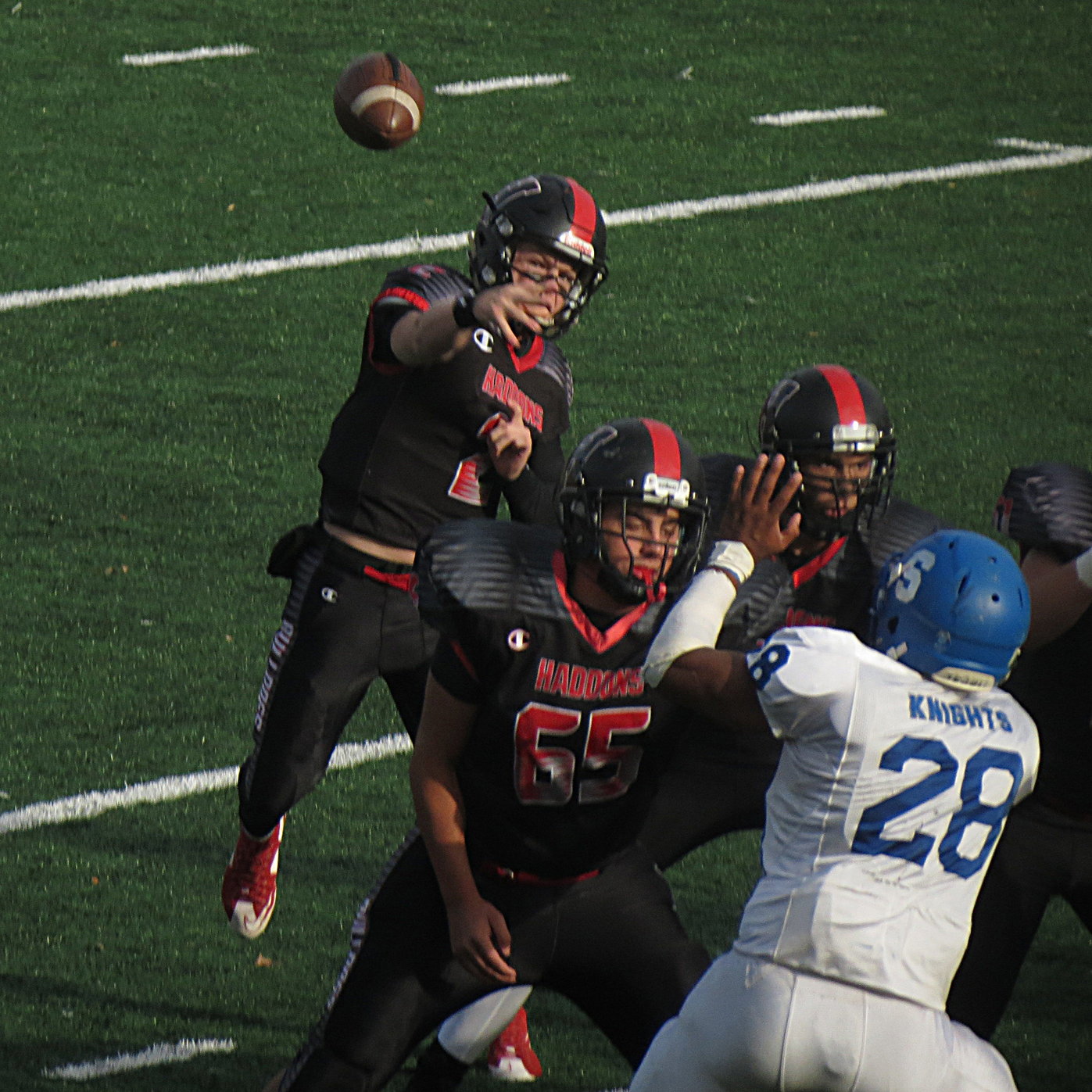 The Sunday portion of the high school football championships at Rowan University has two South Jersey public school title games and the Non-Public Group 2 state championship between St. Joseph and defending champion Mater Dei. Both public school games are rematches from earlier in the year, one that was a classic and one that simply wasn't. Here is a look at the three games.
Sunday Dec. 3
South Jersey, Group 2, 11 a.m.
(1) West Deptford (10-1) vs. (6) Haddonfield (8-3). If the rematch is anything close to the first meeting, then this has a chance to be the most exciting of the six championship games at Rowan.
West Deptford won in the regular season 17-14 in overtime. Mike Bilodeau kicked the game-winning 35-yard field goal in the extra period for the Eagles. In the absence of standout running back Kenny Lim, who was injured, West Deptford's Tyshawn Bookman scored both touchdowns on runs of 16 and 35 yards. Haddonfield had a chance to win the game in regulation but missed a field goal and also missed one in the overtime.
Lim, who sat out West Deptford's 35-26 win last Saturday over Paulsboro, is expected to play. He has rushed for 1,035 yards (9.8 avg.) and 13 TDs in just eight games.  Quarterback Pete Orio has thrown for 955 yards and seven touchdowns. Haddonfield junior Jay Foley has throws for 1,568 yards and 12 TDs and has rushed for six touchdowns. Junior Davis Smith returned during the postseason after missing five games with a collarbone injury and has been a big factor on both sides of the ball since returning right before the playoffs.
Non-Public, Group 2, 2:30 p.m.
(1) St. Joseph Hammonton (11-0)  vs. (3) Mater Dei (8-1). Last season St. Joseph had a string of seven state championships snapped after being beaten by Mater Dei, 26-0, in a NP Group 2 semifinal. Now the Wildcats will seek revenge. St. Joseph is well rested, having last played on Nov. 18 when defeating Immaculata 64-26 in the semifinal.
Sophomore Jada Byers and senior Qwahsin Townsel have become one of the state's top running back duos. Byers has rushed for 1,373 yards (11.9 avg.) and 19 TDs. He is also averaging 27 yards per punt return and he has four punt return TDs. Townsel has rushed for 1,374 yards (6.8 avg.) and 28 TDs. St. Joseph has rushed for 3,578 yards, an average of 325 per game.
Mater Dei is the defending NP Group 2 champ. The Seraphs escaped with a 35-34 semifinal win at Holy Spirit after defeating Holy Cross, 40-22 in the first round. Mater Dei's only loss was 28-26 to a 3-8 Delbarton team. This will be no easy game for St. Joseph's. Going by common opponents, one of the Wildcats toughest games was a 42-26 victory over that same Holy Spirit team. In that game Spirit led early by two touchdowns.
South Jersey, Group 4, 6 p.m.
(4) Shawnee (7-4) vs. (6) Hammonton (5-6). On paper this one doesn't look to be close, but one never knows in a rematch. Shawnee beat Hammonton, 38-6 on Nov. 3, but since then the Blue Devils have beaten No. 3 seed Central, 21-6 and No. 7 Highland, 27-21 in overtime. Shawnee must rebound from its 45-0 loss on Thanksgiving to rival Lenape.
Shawnee senior Colin Wetterau has thrown for 1,946 yards and 16 TDs. According to South Jersey football historian Chuck Langerman, Wetterau can become the first quarterback in Shawnee history to throw for 2,000 yards in a season.
With Shawnee's running backs banged up all season due to various injuries, the ability to pass the ball will be key. Senior receiver Daevon Robinson, who has committed to North Carolina State, has 42 receptions for 562 yards and five TDs.
Article continues below
---
advertisement


---
Author:
Marc Narducci
Archives
---
More Articles