Police Searching For Suspicious Driver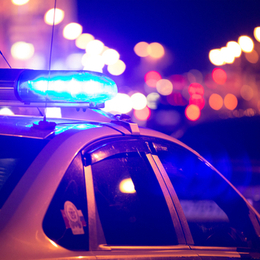 Police in Gloucester Township are searching for a suspicious driver who allegedly tried to give three kids a ride while they were walking home from school.
It happened Tuesday around 3 p.m. near Station and Ridge Avenues.
Police say a 10-year-old and two 7-year-olds were walking home from school when they were approached by a driver asking them if they needed a ride.
One of the kids said, "No," which then prompted the driver to say, "Come get in."
The kids ran from the area and the incident was reported to the police.
The driver is described as a white man in his 30s, with black hair, wearing black pants and a black sweatshirt.
The vehicle is described as an older green four-door with an "H" on the back. Police also believe the vehicle had a broken driver's side tail light.
Anyone with any information is asked to call 911, or the Gloucester Township Police Department at 856-228-4500.

Author:
http://philadelphia.cbslocal.com/2018/01/17/gloucester-suspicious-driver/
Archives
---
More Articles