NJSIAA Boys Basketball Group 1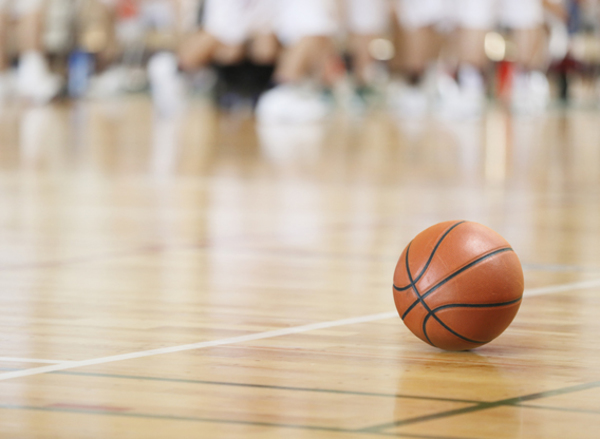 The NJSIAA basketball state tournament begins in late February with less than a month to go, we will begin our series of looking at each of the South Jersey sections. Here is a look at the boys' field in South Jersey Group 1, which begins play on Feb. 26. Last year the Group 1 final was an all-Colonial Conference affair between Woodbury and Paulsboro. Could one or both of these two teams return to the title game? It could happen but there appear to be more legitimate contenders this season. Boys' South Jersey Group 1 Defending champion: Woodbury beat Paulsboro, 66-49 in the final This season's main contenders: Glassboro, Penns Grove, Wildwood, Woodbury and Paulsboro. Outlook: This Group is definitely up for grabs. Woodbury has been up and down but the Thundering Herd shouldn't be counted out. In 6-1 junior Aaron Estrada, Woodbury has one of the top players in Group 1. The Thundering Herd have been up and down. For instance, they recently lost 45-44 to a Collingswood team that is battling to qualify for a South Jersey Group 2 spot. Estrada was held to three points. He is capable of big games, witness a 35-point effort in a win against Overbrook and a 33-point outing in a 62-56 loss to a talented Group 4 Millville team. It is hard to call Paulsboro a darkhorse even though the Red Raiders were .500 after 12 games. Paulsboro lost its first meeting with Woodbury, 63-50 and trailed by 10 points at the half and 13 after three quarters. Still, this is a young team that just like last year, has the ability to get better by the time the state tournament approaches. Glassboro began the week 11-3 but had lost consecutive games to Central Jersey Group 1 contender Florence, 45-34, and Group 4 Williamstown. The other loss was to Group 3 Delsea. Competing in the Tri-County Conference, Glassboro will benefit from playing a solid schedule entering the tournament. Senior point guard Anthony Mitchell was averaging 15.5 points entering the week to lead the Bulldogs. Penns Grove began the week 10-4, but the Red Devils have also played a strong schedule, with three of the losses to Paul VI, Cherokee and Winslow Township. Paul VI and Cherokee have been Top 20 fixtures and Winslow Township is a three-time defending sectional champion which doesn't have a winning record, but has the ability to come on strong at the end of the year. So Penns Grove will be playoff tested. Jawan Roane, a 6-5 senior, leads Penns Grove with 20.0 scoring average. Wildwood, which earlier beat Penns Grove, 71-68, began the week 9-6 and like fellow Tri-County Conference teams Glassboro and Penns Grove, has played a strong schedule. Group 1 is definitely up for grabs, maybe more than any other section in South Jersey.
Article continues below
---
advertisement


---
Author:
Marc Narducci
Archives
---
A Golden Opportunity
Game On
Basketball club honors players
Vail playing at top-level college ball
Seizing the Moment
Timber Creek's Leary heads to Illinois
Phillies Center Field Job Remains Up for Grabs
The Difficult of Coaching Football at a Small Enrollment School
March Madness is Upon Us in College Basketball
Eagles Starting Over After Trading Carson Wentz
Grateful for the Opportunity
New Eagles Coaching Staff Announced
Repeat as Super Bowl Champion a Daunting Task
Will Carson Wentz Get Traded?
South Jersey Talent in the NBA and ABA
More Articles