Eagles Fan Reminded Super Bowl Hasn't...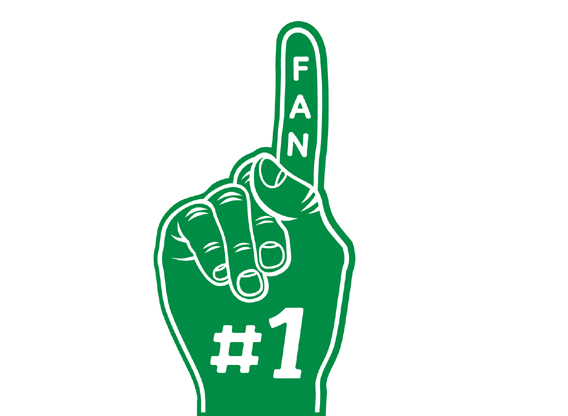 Eagles Fan Reminded Super Bowl Hasn't Happened After Having Teeth Pulled
PHILADELPHIA (CBS) — No matter how much pain, Philadelphia Eagles fans remain committed to their Birds all the same.
Haley Parks from Williamstown, New Jersey has some strong feelings about the Birds after having her teeth pulled and receiving heavy anesthesia.
"Did I miss the Super Bowl?" Parks asked, with a distraught look on her face.
She was quickly reminded that she did not.
Parks appears to be ready to fight tooth and nail to see the Eagles versus the New England Patriots in Super Bowl LII on Sunday.

Author:
http://philadelphia.cbslocal.com/2018/01/31/eagles-strong-super-bowl-2018/
Archives
---
South Jersey Biz Digital Edition
Man Accused Of Trying To Kill Toms River Police Detective
School Bus Driver Charged In Crash That Injured 8 Students In South Jersey
Man Gets 40-Year Sentence For Killing Couple In Their Camden Home
Police Searching For Man Who Allegedly Sexually Assaulted Woman In Camden Home
Gov. Murphy Says Bill To Legalize Recreational Marijuana In NJ Short On Votes
Lindenwold Man Sentenced For Shooting Camden County Metro Officer In Leg
1 Dead, 3 Injured In Shooting At Camden After-Hours Club
Camden City Council Puts Brakes On Limiting Roadside Memorials After Hearing From Grieving Families
Increased Security At Clearview Regional Middle School After Bomb Threat Discovered In Bathroom
Homeless Veteran Johnny Bobbitt Pleads Guilty In State Court For Role In GoFundMe Scam
Driver Killed In Single-Vehicle Crash After Truck Found Overturned On Field Near High School In Woolwich Township
2 Dead In Multi-Vehicle Crash In Gloucester County During Winter Storm
Prosecutors Probe Slayings Of 2 Shot In Idling Car In Camden
Gloucester County Dealing With Recent Spike In Hepatitis A Cases
More Articles