Matthew McConaughey Takes Out...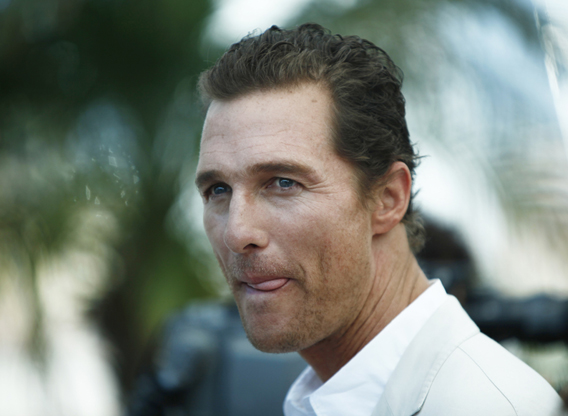 Matthew McConaughey Takes Out Newspaper Ad Congratulating Nick Foles
PHILADELPHIA (CBS) — When you play for the Philadelphia Eagles, not a lot of love comes from Texas. But when you go from almost retiring to becoming Super Bowl MVP, it seems anything is possible.
Now, Eagles quarterback Nick Foles is getting quite the recognition from fellow Austin, Texas native, Matthew McConaughey. The Oscar-winning actor purchased a full-page ad in Sunday's Austin American-Statesman newspaper to congratulate Foles.
John Bridges, the managing editor of the paper, tweeted a photo of the page that reads, "From one local to another, congratulations Nick Foles. Just keep livin, Matthew McConaughey."
Foles took over for an injured Carson Wentz in Week 13 of the season and led the Eagles to their first Super Bowl title in franchise history.
In Super Bowl LII, Foles threw for three touchdowns, caught another and was named the game's Most Valuable Player.
Photo Credit: PAN Photo Agency / Shutterstock.com

Author:
http://philadelphia.cbslocal.com/2018/02/11/matthew-mcconaughey-nick-foles-newspaper-ad/
Archives
---
South Jersey Magazine Digital Edition
South Jersey Man Survives 'Friends' Lighting Him On Fire In Sleep
Man 'Executed' Woman He Met On Marketplace App To Buy Cellphone
Two Families Displaced, Four Townhouses Damaged In Sicklerville Fire
New Jersey Man Gets Life Without Parole In Murders Of Woman, Baby
NJ Mother Who Smothered 3-Month-Old Baby After Heavy Drinking Gets Prison Time
12 Arrested In Trafficking Untraceable 'Ghost Gun' Assault Rifles, Drugs, New Jersey Attorney General Says
3 Confirmed Measles Cases In Lakewood
Nearly $2 Billion Wagered On Sports In New Jersey In Nine Months
Woman Charged With Animal Cruelty After Emaciated Dog Found Eating Carcass Of Another Dog
Search Continues For Killer After 21-Year-Old Woman Fatally Shot Inside Car In Willingboro
Homeless Veteran Johnny Bobbitt, Katelyn McClure Plead Guilty For Roles In $400,000 GoFundMe Scam
Fire Damages Pizza Restaurant In Gibbstown
Serious Injuries Suffered In Multiple-Vehicle Crash On South Black Horse Pike In Gloucester County
Arena Football League Officially Coming To Atlantic City
More Articles