Gov. Murphy Holds Roundtable With...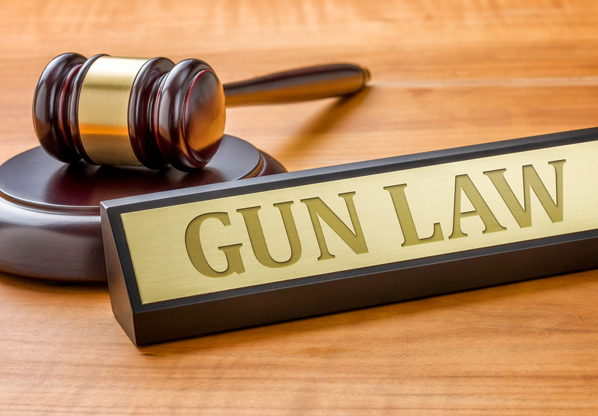 Gov. Murphy Holds Roundtable With Cherry Hill Community Leaders On Gun Laws
PHILADELPHIA (CBS) — New Jersey's governor made a stop at Cherry Hill's Jewish Community Center Tuesday to hear from community leaders and lawmakers about changes they want in state gun laws.
Advocacy groups and community leaders shared stories and stances with Murphy, like attorney Brian McGinnis.
"Common sense gun safety, that doesn't infringe on second amendment rights, like prohibiting armor-piercing bullets," he said. "I have never saw a shooting range target or deer that wore body armor."
Rev. Bob Moore added, "I felt discouraged these last two years that the number of gun deaths in this country has been increasing and not decreasing."
Murphy listened more than he spoke, noting that the state is among the top 3 in the nation with the toughest laws.
"We could be best in class but the reality is the out-of-state guns that come in are associated with gun crimes," he said.
The governor says he wants more locally focused community meetings to help structure common sense laws.

Author:
http://philadelphia.cbslocal.com/2018/02/13/gov-murphy-gun-laws-cherry-hill/ --Kristen Johanson
Archives
---
South Jersey Biz Digital Edition
Man Accused Of Trying To Kill Toms River Police Detective
School Bus Driver Charged In Crash That Injured 8 Students In South Jersey
Man Gets 40-Year Sentence For Killing Couple In Their Camden Home
Police Searching For Man Who Allegedly Sexually Assaulted Woman In Camden Home
Gov. Murphy Says Bill To Legalize Recreational Marijuana In NJ Short On Votes
Lindenwold Man Sentenced For Shooting Camden County Metro Officer In Leg
1 Dead, 3 Injured In Shooting At Camden After-Hours Club
Camden City Council Puts Brakes On Limiting Roadside Memorials After Hearing From Grieving Families
Increased Security At Clearview Regional Middle School After Bomb Threat Discovered In Bathroom
Homeless Veteran Johnny Bobbitt Pleads Guilty In State Court For Role In GoFundMe Scam
Driver Killed In Single-Vehicle Crash After Truck Found Overturned On Field Near High School In Woolwich Township
2 Dead In Multi-Vehicle Crash In Gloucester County During Winter Storm
Prosecutors Probe Slayings Of 2 Shot In Idling Car In Camden
Gloucester County Dealing With Recent Spike In Hepatitis A Cases
More Articles