Fire Breaks Out At Ambulance Company...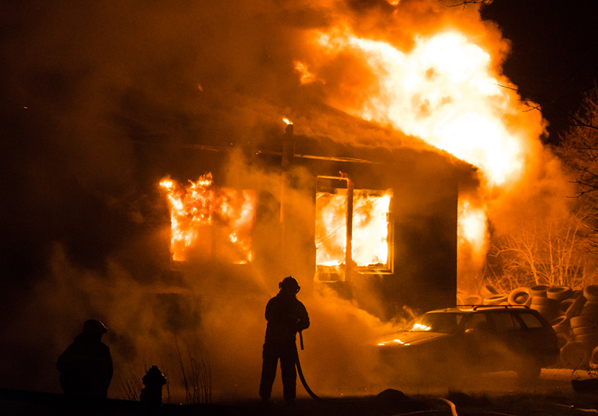 Fire Breaks Out At Ambulance Company In Salem County, Explosions Reported
SALEM COUNTY, N.J. (CBS) – Several ambulances were destroyed in a raging fire in South Jersey, Monday morning.
The two-alarm fire broke out at the Woodstown American Legion Ambulance Association building, which is on Maple Court, just off Route 40.
Authorities say the 911 calls first came in at around 4 a.m.
Neighbors tell Eyewitness News they heard several explosions.
"All of a sudden I heard an explosion, and then about two or three minutes later I heard another explosion. And then I heard a total of four," said resident Natalie Jackson.
It took about an hour and a half for crews to place the fire under control.
The president of the association, Joe Valentine, says four crew members were able to escape safely, but six ambulances were burnt to a crisp.
"It's a big impact. You know, we do the 911 services for our communities," said Valentine.
Valentine says nearby towns will help cover emergency calls until the vehicles can be replaced.
The cause of the fire remains under investigation.

Author:
http://philadelphia.cbslocal.com/2018/02/19/woodstown-ambulance-company-fire/
Archives
---
More Articles