Glatz Becomes Only the Fourth Football..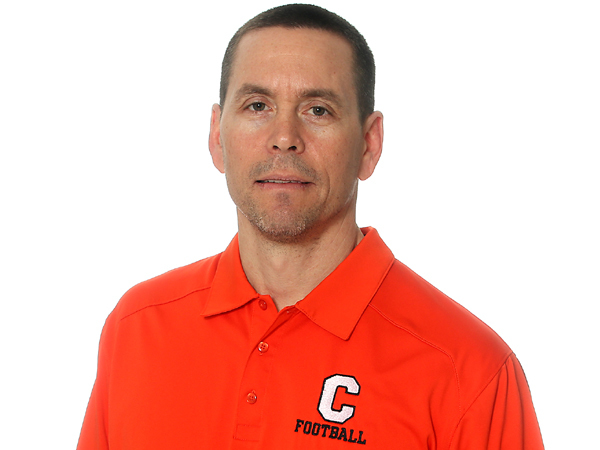 Glatz Becomes Only the Fourth Football Coach in Cherokee History
Few programs in South Jersey have enjoyed the great football tradition of Cherokee. The Chiefs' first varsity season was 1976 and by their second year they were 7-3-1 and earned a South Jersey Group 3 playoff berth.
The playoffs would become an almost regular occurrence for the Chief.
According to GridIronNewJersey.com, Cherokee has been to the playoffs 27 times and has been to the South Jersey championship 15 times, winning 10 sectional titles.
It's been a program with stability along the way. This following this past season when the Chiefs went 6-4 and lost in the first round of the South Jersey Group 5 playoffs, the Chiefs had to make a rare coaching change.
Since that inaugural varsity season, Cherokee has been guided by three coaches.
Legendary South Jersey coach Jim Horner was the first coach. Horner directed the team from 1776 through the 1988 season. The highlight was consecutive 11-0 seasons and South Jersey Group 3 titles in 1981 and 1982.
Cherokee then hired Horner assistant John Scott who guide the Chiefs for 13 seasons. Under Scott the Chiefs won South Jersey Group 4 titles in 1990 and 1993.
Then came P.J. Mehigan, who would lead the Chiefs to five sectional titles. Mehigan resigned after the season and now former Cherokee player Brian Glatz has been named the fourth head coach in school history.
Glatz not only played at Cherokee but has been an assistant coach since 1995.
This continues the trend of having a long-time assistant take over. Scott was with Horner from the beginning. Mehigan, another former player was an assistant before taking over the program in 2002.
So the hiring of Glatz will continue the continuity. More importantly, Glatz was able to work on one fo the better coaches in South Jersey in Mehigan.
As a coach Glatz' specialty has been the offensive line. He coached there and was also the run-game coordinator for most of his time as an assistant.
Cherokee has always been a run-oriented offense and that shouldn't change under Glatz.
And despite the coaching change, the expectations will remain high at Cherokee. The Chiefs will likely be picked as one of the teams to beat in the loaded West Jersey Football League American Division.
Cherokee should also contend in South Jersey Group 5.
It's a lot of pressure, but Scott and Mehigan faced the same high expectations and they were able to deliver.
Glatz has worked under the highly successful Mehigan and that should help the transition as one of South Jersey's model programs will likely remain that way.
What is interesting is that Cherokee hasn't produced an outlandishly large number of Division I players. Sure there have been some such as John Lovett, now at Baylor, but the majority of players have been tough, many overachieving players who love the game and are well coached.
That should remain as a new era in Cherokee football will begin.
© SouthJersey.com 2018. All rights reserved. This article or parts thereof may not be reprinted or reproduced by any other party without the express written consent of SouthJersey.com. For more information, please call 856-797-9910.
For more Local Sports features, visit our South Jersey Sports page.
Article continues below
---
advertisement


---
Author:
Marc Narducci
Archives
---
Seizing the Opportunity
What's on Your Mind
In the Groove
We're Number One?
Prime Performer
Best of the Best 2021
Land of the Free
Brooklawn fall one game short of an American Legion state title
Can't Hack It
Ben Simmons uncomfortable stay with the 76ers
Filling a Critical Void
Out and About
Flyers reshape team
Power 50
A strong showing by South Jersey products in the MLB Draft
More...