Vets With PTSD Presented Service Dogs...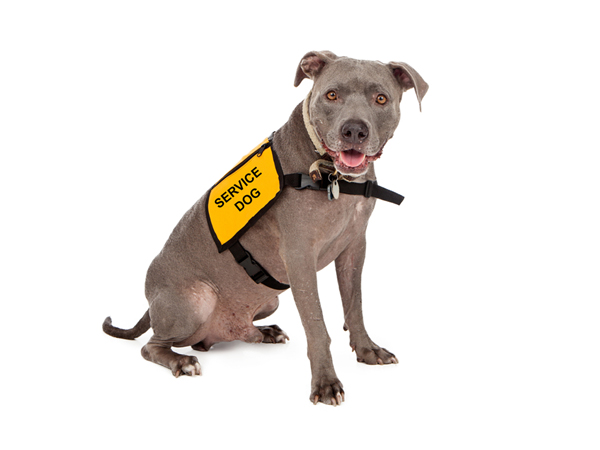 Vets With PTSD Presented Service Dogs Trained By Inmates
CAMDEN COUNTY, N.J. (CBS) — It was a very special day for veterans and inmates in Camden County.
Three veterans, who have been diagnosed with post-traumatic stress disorder, were presented with their own service dogs on Tuesday afternoon.
Inmates at Camden County Correctional Facility spent the last few months training them in partnership with "above and beyond dog training."
One dog named Lucy is still looking for her forever home.
If you know of a veteran in need of a service dog, the Camden County Correctional Facility wants to hear from you.

Author:
http://philadelphia.cbslocal.com/2018/04/10/vets-ptsd-service-dogs-inmates/
Archives
---
South Jersey Magazine Digital Edition
South Jersey Man Survives 'Friends' Lighting Him On Fire In Sleep
Man 'Executed' Woman He Met On Marketplace App To Buy Cellphone
Two Families Displaced, Four Townhouses Damaged In Sicklerville Fire
New Jersey Man Gets Life Without Parole In Murders Of Woman, Baby
NJ Mother Who Smothered 3-Month-Old Baby After Heavy Drinking Gets Prison Time
12 Arrested In Trafficking Untraceable 'Ghost Gun' Assault Rifles, Drugs, New Jersey Attorney General Says
3 Confirmed Measles Cases In Lakewood
Nearly $2 Billion Wagered On Sports In New Jersey In Nine Months
Woman Charged With Animal Cruelty After Emaciated Dog Found Eating Carcass Of Another Dog
Search Continues For Killer After 21-Year-Old Woman Fatally Shot Inside Car In Willingboro
Homeless Veteran Johnny Bobbitt, Katelyn McClure Plead Guilty For Roles In $400,000 GoFundMe Scam
Fire Damages Pizza Restaurant In Gibbstown
Serious Injuries Suffered In Multiple-Vehicle Crash On South Black Horse Pike In Gloucester County
Arena Football League Officially Coming To Atlantic City
More Articles