A Tight Beginning in the Colonial...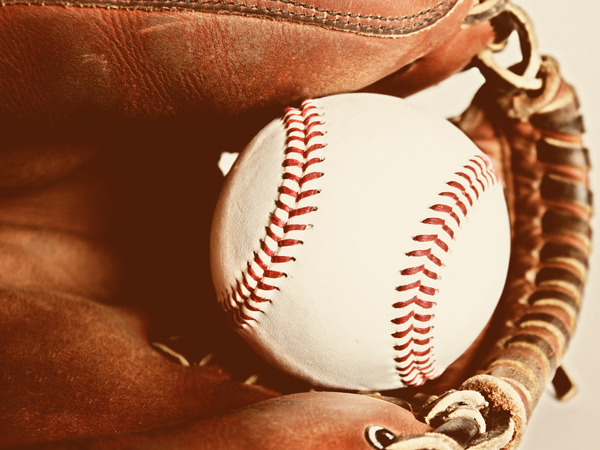 A Tight Beginning in the Colonial Conference Liberty Baseball Race
One of the more interesting early-season high school baseball races comes in the Colonial Conference Liberty Division.
Within the first two weeks all six teams had suffered at least one loss in Division play. West Deptford began the week with a 3-1 record in division play, followed by Sterling (2-2), Haddonfield (3-2), Collingswood (2-1), Haddon Heights (2-2) and Overbrook (0-4).
It appears as if the top five teams will remain in contention for quite some time.
West Deptford's lone Colonial Liberty loss was a 3-0 defeat to Haddonfield. Chris Brown pitched six shutout innings with five strikeouts. Sam Heine earned the save, striking out two in his one inning of work.
West Deptford's Liberty Division wins have come against Haddon Heights, 14-13, Overbrook (16-4) and Sterling (6-3).
Haddonfield, which along with West Deptford was considered a preseason favorite, been involved in a few nail-biters already. The Bulldogs opened with an 8-7 win over Sterling and that was followed by a 10-9 loss to Haddon Heights, the win over West Deptford and then a 6-5 loss to Collingwood, before scoring an 8-2 win against Overbrook.
Haddonfield also has an impressive non-league win, 7-6 over Central Jersey Group 3 contender Northern Burlington.
Haddon Heights has also played many tight games. The Garnets have one-run losses to West Deptford and Sterling, but the 10-9 win over Haddonfield. Heights, which was on hiatus during the beginning of the week while on a senior trip, has one of South Jersey's top hitters in third baseman Matt DiOrio.
A catcher last season who has moved to third base (but still at times will catch), DiOrio started out the season hitting .813 (13 for 16) in his first five games. Sophomore Joe Monteleone was hitting .625 and seniors Kyle Barner and Evan Simonetti were hitting .556 and .526 respectively. So scoring runs hasn't been a problem for Heights.
In fact for most of the Colonial Liberty that has been the case. West Deptford has several players batting over .400, including junior Ryan Sawyer who was hitting .435 with two home runs and nine RBI. Classmate Jack Murphy began the week 3-0.
It used to be that every game against a Colonial Conference team counted in the standings, but that isn't the case. Only the 10 games against Colonial Liberty teams will count in the division race.
Teams will play each other twice each and as the weather gets warmer and the pitching gets in a groove, there may not be as many high scoring games as the beginning of the season.
However, there should be a number of closely contested contests in a division that may not be decided until late next month.
© SouthJersey.com 2018. All rights reserved. This article or parts thereof may not be reprinted or reproduced by any other party without the express written consent of SouthJersey.com. For more information, please call 856-797-9910.
For more Local Sports features, visit our South Jersey Sports page.
Article continues below
---
advertisement


---
Author:
Marc Narducci
Archives
---
Seizing the Opportunity
What's on Your Mind
In the Groove
We're Number One?
Prime Performer
Best of the Best 2021
Land of the Free
Brooklawn fall one game short of an American Legion state title
Can't Hack It
Ben Simmons uncomfortable stay with the 76ers
Filling a Critical Void
Out and About
Flyers reshape team
Power 50
A strong showing by South Jersey products in the MLB Draft
More...