Rosters Set For...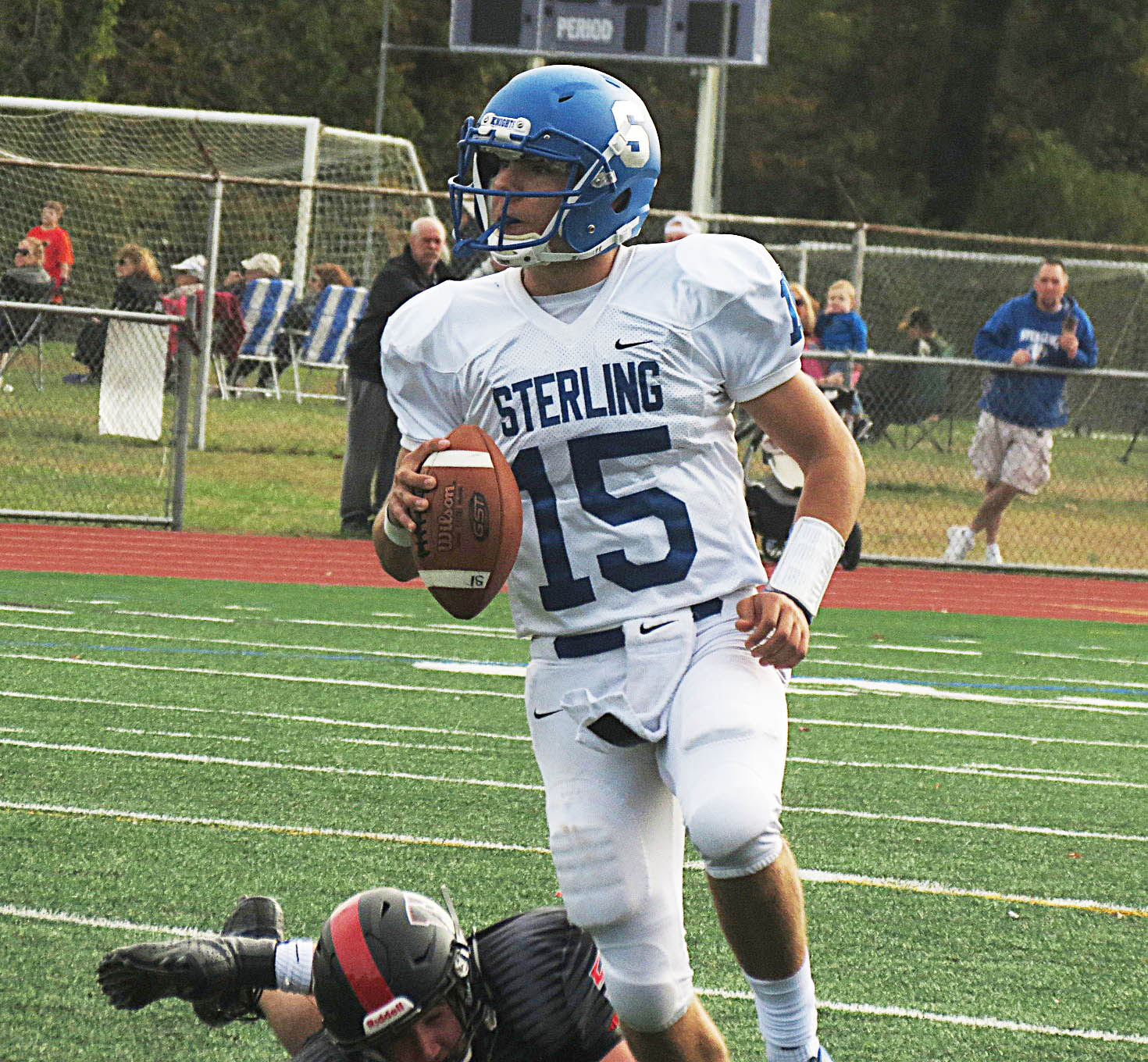 Rosters set for Adam Taliaferro Football Game
The Adam Taliaferro Foundation -- SJFCA All-Star Football Classic is one of the best events of the South Jersey sports year for an outstanding cause.
It has many of the top graduating seniors competing and this year's game will be June 28 with a 7 p.m. kickoff at Rowan University.
The rosters were announced on Sunday. The White roster consists of players from Camden, Gloucester and Salem Counties. On the Blue team are players from Burlington, Atlantic, Cape May and Cumberland counties.
Proceeds benefit the Adam Taliaferro Foundation, which was started in 2001 and has raised nearly $1 million. The foundation helps others who have incurred spinal injuries throughout the tri-state area.
The Adam Taliaferro Foundation (www.taliaferrofoundation.org) was started in 2001, and has raised nearly $1 million, helping others who have incurred spinal injuries throughout the tri-state area. Taliaferro, the former Eastern standout, was paralyzed while making a tackle for Penn State in 2000.
Last year's game was played before 4,500 according to game officials. If the weather is good, the attendance should be also. This is usually the last event to cap the scholastic season and one that is eagerly anticipated.
Rosters WHITE ROSTER Shane Snyder, Audubon LB; Andrew Klitchko, Bishop Eustace DE; Damon Rice, Camden WR; Chris Robertson, Cherry Hill West OL/DL; Anthony Boykin, Clayton DE; Conner Weatherby, Clearview LB; Matt Meloni, Collingswood OL/DL; Malik Dunbar, Collingswood OL-DL; Bill Goldsborough, Delsea DE; Darius Dowd, Deptford WR; Zahir Goyins, Eastern LB; John Maldanado, Glassboro TE; Kyle Burkhardt, Gloucester TE; Kyle Murphy, Gloucester Catholic OL/DL; Matt DiOrio, Haddon Heights LB; Anthony Rodriguez, Haddon Township DB; Will Murray, Haddonfield OL/DL; Jared Colbert, Highland LB; Kevin Zehner, Kingsway WR; Josiah Roberts, Lindenwold RB; Xavier Martin, Overbrook QB; Erick Riley, Overbrook DB; Naseer Bateman, Paulsboro LB; DaShawn Seals, Penns Grove OL/DL; Braheem Whitfield, Pennsauken WR; Nick Bard, Pennsville RB; Taleem Thompson, Salem OL/DL; Tyreese Snipe, Schalick RB; CJ Barrett, Sterling QB; Lamar Price, Sterling OL/DL; Michael Johnson, Timber Creek WR; Tariq Sneed, Timber Creek DB; Gabe Liccketto, Triton DB; Dave Burns, Triton K; Tyler Cobb, West Deptford OL/DL; Nick Adinolfi, Williamstown OL/DL; Nick Wolfe, Williamstown OL/DT; Ismeal Berry, Winslow Township RB; Dustin Moore, Woodbury OL/DL; Trevon King, Woodrow Wilson DE; Jairo Ramos, Woodrow Wilson TE; Cody Wolf, Woodstown DB. Head coach: Rob Hinson, Timber Creek
BLUE ROSTER Marcial Ramos, Millville WR; Trae Green, Willingboro QB; Xavier File, St. Augustine WR; La'Mark Jones, Cumberland WR; Ahmad Jones, Atlantic City DB; Maurice Sherrod, Egg Harbor Twp. RB; Nah'sir Morgan, Atlantic City WR; Jake Schillinger, Shawnee DB; Jimmy Browne, Burlington City RB; Andrew Marcucci, Absegami QB; Luke Flores, Palmyra LB; Drew Hastie, Seneca RB; Purvis Hatcher, Cumberland DB; Cejai Parrish, St. Joseph DB; Basil Williams, Bridgeton RB; Kadin Pegram, Burlington Twp. WR; Revell Williams, Bridgeton DB; Nasir Palmer-Smith, Delran DB; Shane Scott, Lenape LB; Dominique Daniel, Oakcrest LB; Daequan Jackson-Swope, Rancocas Valley DE; Wynah Kent, Vineland LB; Daniel Woelfel, Hammonton OL; Owen Kramer, Holy Spirit DE; Joel White, Middle Twp. OL; Andrew Cardinalli, Cherokee DL; Billy Costner, Bordentown DE; Will Conaty, Moorestown OL; Dylan Washington, Millville DE; Nassir Pettiford, Riverside DL; Kai Leibfried, Cinnaminson DE; Anthony Lord, Holy Spirit OL; Zahere Pitman, Burlington City DL; Kahmar Matthews, Lower Cape May LB; Dahsan Birch, St. Joseph OL; Magdiel Cordero, Willingboro OL; Jared Williams, Pemberton OL; Dominic Brunozzi, Buena OL; Jamal McDowell, Burlington City OL; Brian Beck, Holy Cross OL; Clay Olley, Cedar Creek K; Saheed Grandison, Bridgeton TE; La'Quai Athill, Pleasantville WR; David Green, Willingboro WR; Head coach: Dwayne Hendricks, Cumberland.
© SouthJersey.com 2018. All rights reserved. This article or parts thereof may not be reprinted or reproduced by any other party without the express written consent of SouthJersey.com. For more information, please call 856-797-9910.
For more Local Sports features, visit our South Jersey Sports page.
Article continues below
---
advertisement


---
Author:
Marc Narducci; Photo by Marc Narducci
Archives
---
Who's Who in Health Care
Crowd Pleaser
Can the Eagles Regain Their Winning Way?
A Bight Future Ahead for Glassboro Football
The Big Impact of Small Businesses
Eagles Need to Reset
Feeling Festive
Another dominating season for Delsea football
Mainland's Historic Football Season
A Rooting Interest
Eagles Continue to Fly High
Raising the Bar
Thanksgiving Football Continues
Hotstovers to honor All-SJ Baseball and new HOF inductees
South Jersey Football Games of the Week
More...