Firefighters Rescue 2 Women...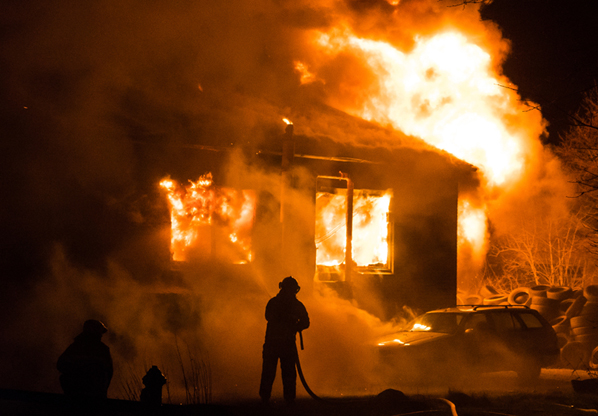 Firefighters Rescue 2 Women Hanging From Window In Collingswood House Fire
Firefighters in Camden County rescue two women from a burning home in Collingswood.
The flames broke out on the 1100 block of Haddon Avenue overnight.
Crews arrived and spotted two women hanging out of a window.
They quickly pulled them down to safety and rushed them to the hospital.
No word on their conditions.
The cause of the fire is under investigation.

Author:
http://philadelphia.cbslocal.com/2018/05/08/2-people-rescued-from-collingswood-home-fire/
Archives
---
South Jersey Coronavirus (COVID-19) Developments (February 26)
South Jersey Coronavirus (COVID-19) Developments (February 23)
South Jersey Coronavirus (COVID-19) Developments (February 19)
South Jersey Coronavirus (COVID-19) Developments (February 12)
South Jersey Coronavirus (COVID-19) Developments (February 5)
South Jersey Coronavirus (COVID-19) Developments (February 1)
South Jersey Coronavirus (COVID-19) Developments (January 29)
South Jersey Coronavirus (COVID-19) Developments (January 28)
South Jersey Coronavirus (COVID-19) Developments (January 22)
South Jersey Coronavirus (COVID-19) Developments (January 21)
South Jersey Coronavirus (COVID-19) Developments (January 14)
South Jersey Coronavirus (COVID-19) Developments (January 8)
South Jersey Coronavirus (COVID-19) Developments (January 4)
South Jersey Coronavirus (COVID-19) Developments (December 23)
South Jersey Coronavirus (COVID-19) Developments (December 21)
More Articles