Man Arrested After Marijuana...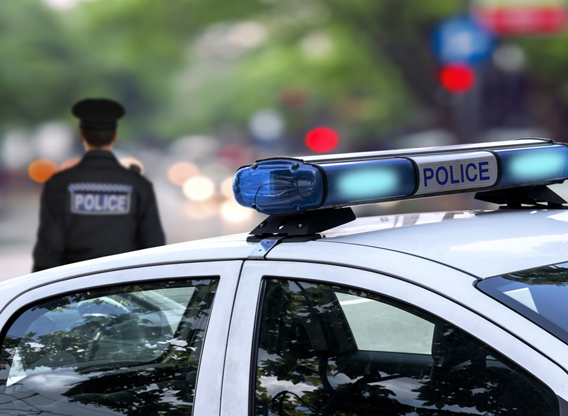 Man Arrested After Marijuana Is Found In Daughter's Book Bag
Police have arrested a man after school officials allegedly found marijuana in his daughter's book bag.
It happened on Monday at the Middle Township Elementary School.
Police say 30-year-old Bobby Wilson, of Burleigh, called the school asking if he could retrieve a wallet in his daughter's book bag. School officials couldn't find a wallet, but they did find a McDonald's bag containing less than 50 grams of suspected marijuana, police said.
Wilson was arrested and charged with possession of marijuana less than 50 grams, endangering the welfare of a child. He was also wanted on an outstanding traffic warrant stemming from another town.
Wilson remains held pending a bail hearing.

Author:
http://philadelphia.cbslocal.com/2018/05/21/middle-township-marijuana-book-bag/
Archives
---
South Jersey Coronavirus (COVID-19) Developments (February 26)
South Jersey Coronavirus (COVID-19) Developments (February 23)
South Jersey Coronavirus (COVID-19) Developments (February 19)
South Jersey Coronavirus (COVID-19) Developments (February 12)
South Jersey Coronavirus (COVID-19) Developments (February 5)
South Jersey Coronavirus (COVID-19) Developments (February 1)
South Jersey Coronavirus (COVID-19) Developments (January 29)
South Jersey Coronavirus (COVID-19) Developments (January 28)
South Jersey Coronavirus (COVID-19) Developments (January 22)
South Jersey Coronavirus (COVID-19) Developments (January 21)
South Jersey Coronavirus (COVID-19) Developments (January 14)
South Jersey Coronavirus (COVID-19) Developments (January 8)
South Jersey Coronavirus (COVID-19) Developments (January 4)
South Jersey Coronavirus (COVID-19) Developments (December 23)
South Jersey Coronavirus (COVID-19) Developments (December 21)
More Articles