Sign Ripped Away From NJ...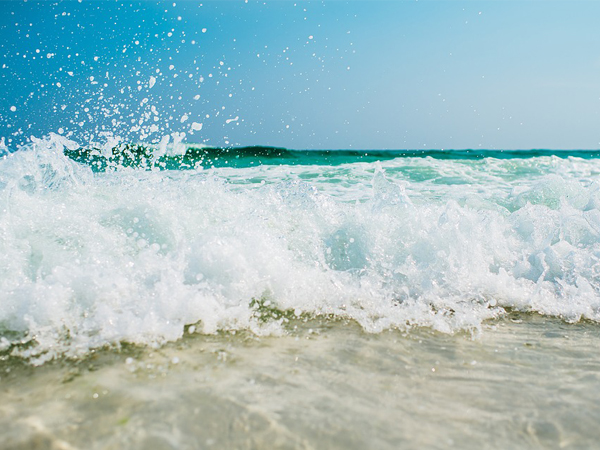 Sign Ripped Away From New Jersey Home During Sandy Washes Up On French Beach
A sign ripped away from a waterfront home in New Jersey during Superstorm Sandy wound up nearly 4,000 miles away in France five years later.
New Jersey real estate company Diane Turton, Realtors, who has offices across Monmouth and Ocean Counties, says they were contacted on May 18 by a man in France, claiming that one of their double-sided signs washed up on the beach in Bordeaux.
"We thought it was a joke at first," said Perry Beneduce, marketing director at Diane Turton, Realtors.
Beneduce tells CBS Philly that he and his team vetted the claim for weeks, and later received six photos from Hannes Frank.
It's easy to question how it wound up across the Atlantic Ocean but Beneduce says it's in fact true.
"Having our signage wash up in France on the beach, truly proves that Diane Turton, Realtors is a global real estate company," Beneduce said.
The sign will travel back to New Jersey, this time via an airplane.
The company says they plan to frame the sign.

Author:
http://philadelphia.cbslocal.com/2018/05/31/diane-turton-sign-france/
Archives
---
South Jersey Coronavirus (COVID-19) Developments (February 26)
South Jersey Coronavirus (COVID-19) Developments (February 23)
South Jersey Coronavirus (COVID-19) Developments (February 19)
South Jersey Coronavirus (COVID-19) Developments (February 12)
South Jersey Coronavirus (COVID-19) Developments (February 5)
South Jersey Coronavirus (COVID-19) Developments (February 1)
South Jersey Coronavirus (COVID-19) Developments (January 29)
South Jersey Coronavirus (COVID-19) Developments (January 28)
South Jersey Coronavirus (COVID-19) Developments (January 22)
South Jersey Coronavirus (COVID-19) Developments (January 21)
South Jersey Coronavirus (COVID-19) Developments (January 14)
South Jersey Coronavirus (COVID-19) Developments (January 8)
South Jersey Coronavirus (COVID-19) Developments (January 4)
South Jersey Coronavirus (COVID-19) Developments (December 23)
South Jersey Coronavirus (COVID-19) Developments (December 21)
More Articles