Phillies Hope First Round Pick Is A Big Hit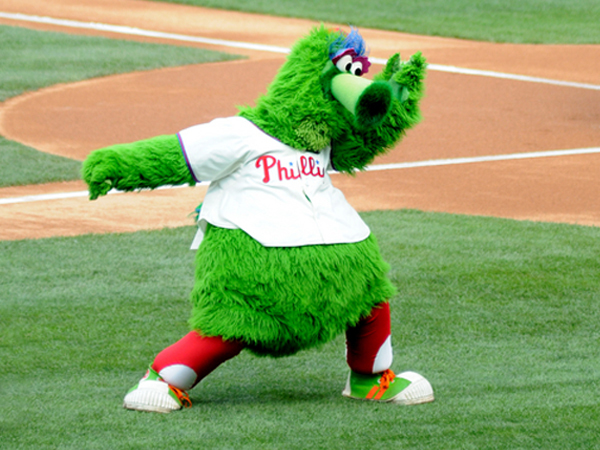 This was Johnny Almarez's fourth draft as the Phillies director of Amateur Scouting and his latest first round pick got raves around the baseball world.
The Phillies selected Wichita State third baseman Alec Bohm with the No. 3 pick in the draft. Since the Phillies don't figure to be selecting this high in at least the near future, it's important that the Phillies hit on this pick.
Almarez's previous three first round picks were all outfielders – high school selections Cornelius Randolph and Mickey Moniak and former University of Virginia star Adam Hasley.
Neither has yet distinguished themselves in the minors, but as Almarez has said, it takes time, especially in the situation of high school draftees.
That is correct, so young players need time to mature and Almarez feels all three of his previous first rounders will be key assets to the Phillies.
As for Bohm, he is looked on as somebody who could advance through the minor league system quickly. Bohm started all 57 games for Wichita State this season, hitting .339 with 14 doubles, 16 home runs, 55 RBI and a 1.076 OPS.
A 6-foot-5, 220-pound junior from Omaha, Nebraska, Bohm is an example of a player who was a late bloomer.
In talking to Phillies reporters on a conference call, he said he had no other offers out of high school than Wichita State. He also wasn't drafted out of high school.
He entered college weighing 240 pounds but says he is now down to his listed weight of 220. In an era when players are striking out at a high level, maybe the most impressive part of Bohm is his plate discipline. This season in 224 at-bats he struck out 28 times while drawing 39 walks.
He told reporters on draft night in a conference call the simple reason for his low strikeout rate. "I just don't like to strikeout, period," he said. "When I get two strikes, I am trying to put the ball on the ball, not trying to do damage with two strikes."
When asked if he could play a corner outfield spot as well as third base, Bohm said he indeed could. The Phillies have Maikel Franco at third base, but MLB teams draft for talent and worry about fitting the player in later. And it's not as if Franco has performed well enough this year or the previous two seasons to have definitely secured a future role.
Still, the Phillies hit a home run with this pick on a player who has hit plenty himself. His power has gone up each year from six homers as a freshman, 11 as a sophomore to 16 this past year.
On a Phillies team that has struggled for offense, they obviously hope that Bohm is will be a future centerpiece. The pick was a hit on draft night and the Phillies hope people feel the same as Bohm makes his run at the Major Leagues.
Article continues below
---
advertisement


---
© SouthJersey.com 2018. All rights reserved. This article or parts thereof may not be reprinted or reproduced by any other party without the express written consent of SouthJersey.com. For more information, please call 856-797-9910.

For more Local Sports features, visit our South Jersey Sports page.
Author:
Marc Narducci
Archives
---
Power 50
Cryptocurrency: Seeing Through the Hype
(Almost) Business as Usual
Putting the Success in Succession
Phillies' Realmuto is heating up
SJ pitcher is 37th pick in MLB draft
Mainland grad fully enjoys MLB draft
Millville's Kenndy moving up the minor league ladder
Phillies not in a bad position at the All-Star break
Memorable season for Bishop Eustace baseball
TOP DENTISTS 2021
Another distinguished award for Rowan baseball program
Help Wanted
A TALE OF THREE WEDDINGS
Who's Who in Health Care
More...