Jersey Shore Nightlife Guide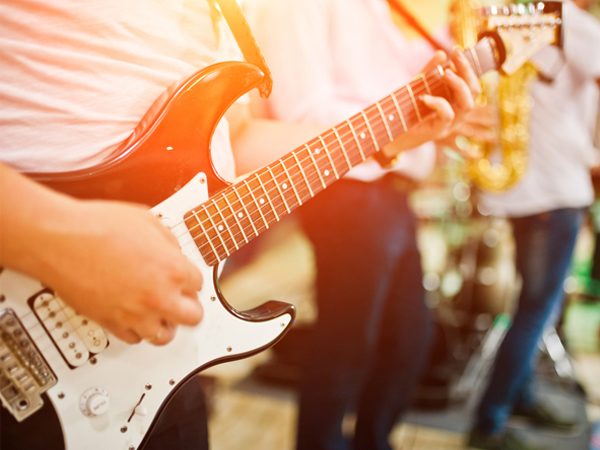 Join us this weekend as we explore the variety of bars, restaurants, and nightclubs that offer live music for an exciting night out down the Shore! Our selected tunes encompass all genres of sound—live DJs, rock and roll covers, solo acoustic, and more.

We've listed the below venues of the Jersey Shore from North to South, starting at Long Beach Island and travelling down the coast to the tip of Cape May.

If you want to add your favorite live music location, e-mail us directly at promo@southjersey.com and we'll be sure to include it in next week's list!


Long Beach Island
Article continues below
---
advertisement


---
Joe Pops Bar and Restaurant
Saturday September 7:
Stealing Savannah, 10 pm


The Gateway
Thursday September 5:
The Mike Byrne Irish Show, 7 pm
Friday September 6:
Ted Hammock and The Pickles, 7 pm
Saturday September 7: Rob Connolly, 8 pm


Nardi's Tavern
Friday September 6:
Mike Bryne, 5-9 pm; Light Up The Moon, 10 pm
Saturday September 7: Shoresyde Duo, 5-9 pm; Nowhere Slow, 10 pm


Sea Shell Resort and Beach Club
Wednesday September 4:
Matt Fisher, 4-7 pm
Thursday September 5:
Sami Eldebs, 4-7 pm


Atlantic City
Gypsy Bar at the Borgata
Wednesday September 4:
Benderz Duo, 9 pm
Thursday September 5:
Kristen and The Noise, 10 pm
Friday September 6:
Flowers For Taco, 7-10 pm; Stellar Mojo, 11 pm
Saturday September 7: Sidearm, 7-10 pm; Liquid A, 11 pm
Sunday September 8: Split Decision, 9:30 pm


Rush Lounge at the Golden Nugget
Wednesday September 4:
Lisa Bouchelle, 8 pm-12 am
Thursday September 5:
Dane Anthony, 8 pm-12 am
Friday September 6:
Big Daddy Duo, 6-10 pm; Se7en Band, 10 pm-2 am
Saturday September 7: Bobby and Kit, 6-10 pm
Sunday September 8: Imagine That, 10 pm-2 am


Sea Isle City
Dead Dog Saloon

Thursday September 5: Nicki Sbaffoni, 9:30 pm
Friday September 6: Joe O'Brien, 9:30 pm
Sunday September 8: Rich Baker, 9:30 pm


Kix McNutley's

Friday September 6: Dean Dunlevy, 8 pm

The Ocean Drive
Friday September 6:
Kim and Tonic, 5-9 pm, The Sandbar; Garden State Radio and DJ Tommy B, 8 pm
Saturday September 7: Dueling Pianos, 5-9 pm, The Sandbar; Secret Service, 10 pm


The Springfield Inn
Friday September 6:
The Juliano Brothers and DJ Brother Mike, 9 pm
Saturday September 7: The Juliano Brothers, 2-6 pm, The Deck; LeCompt and DJ Brother Mike, 9 pm


Avalon
Windrift Hotel
Thursday September 5:
Jim Bannach, 6 pm, Signature Lounge
Friday September 6:
Darin MacDonald, 6 pm, Signature Lounge; DJ Jules, 8 pm, Beach Bar; BLT Band, 9:30 pm, Beach Bar
Saturday September 7: Jim Bannach, 6 pm, Signature Lounge; DJ Jules, 8 pm, Beach Bar; Eleven Eleven, 9:30 pm, Beach Bar
Sunday September 8: Darin MacDonald, 6 pm, Signature Lounge; DJ Jules, 8 pm, Beach Bar
Monday September 9: Jim Bannach, 6 pm, Signature Lounge


Stone Harbor
Buckets Margarita Bar and Cantina
Friday September 6:
Jon Harris
, 7-10 pm

Saturday September 7:
Ken Shiles,
7-10 pm

Fred's Tavern
Friday September 6:
Mike Beck
, 9 pm

Saturday September 7:
Matt Q, 9 pm
Wildwood
Dogtooth Bar and Grill
Wednesday September 4:
Ryan Tennis, 8 pm
Cape May
Mad Batter
Wednesday September 4:
Dan Barry, 7-10 pm
Thursday September 5:
Mike Flanigan, 7-10 pm

Friday September 6:
Geno White Duo, 7-10 pm
Saturday September 7: Jimm Ross Trio, 7-10 pm
Author:
SouthJersey.com - Editorial Staff
Archives
---
Best of the Shore 2015
When the Chips Are Down
More Articles