Police Involved Shooting At...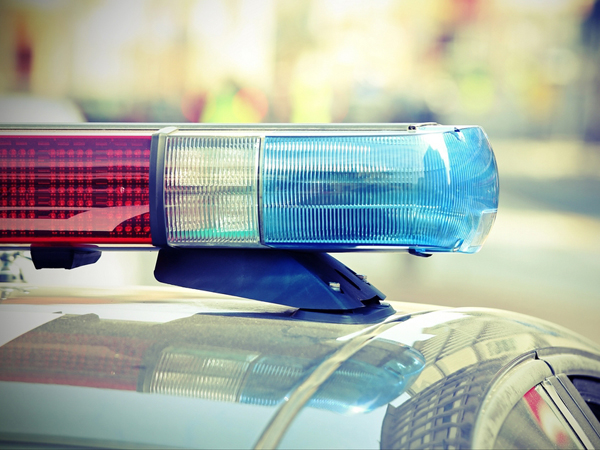 Police Involved Shooting At Marshalls In Deptford Township
A Gloucester County shopping center is draped in crime scene tape after police were involved in a shooting.
The broad daylight shooting happened in a strip mall on the 1800 block of Clements Bridge Road.
Authorities are still on the scene investigating at the shopping plaza.
Police all over Gloucester County and a State Police helicopter swarmed a shopping plaza in Deptford Township after at least one person was shot.
Authorities so far will only confirm the shooting here involved an officer and that it happened around 3:45 Saturday afternoon.
Several witnesses who were inside the plaza, two of which shared cell phone video with Eyewitness News, say the officer-involved shooting stemmed from a shoplifting incident at the department store Marshalls.
The witnesses saw someone attempting to steal a suitcase, run from the store and get into a vehicle.
At that very moment, police officers pulled up.
Officers attempted to get the alleged shoplifter out of the vehicle, but that person began to drive away with at least one officer still holding on to the vehicle.
At that point witnesses say an officer shot at the vehicle and hit at least one person.
There is no word on the condition of the person shot.
Six hours into the investigation and authorities are remaining silent, leaving more questions than answers surrounding this officer involved shooting.
(This is a developing story.)
Article continues below
---
advertisement


---
Author:
http://philadelphia.cbslocal.com/2018/06/09/police-respond-to-shooting-at-marshalls-in-deptford-township/
Archives
---
South Jersey Coronavirus (COVID-19) Developments (February 26)
South Jersey Coronavirus (COVID-19) Developments (February 23)
South Jersey Coronavirus (COVID-19) Developments (February 19)
South Jersey Coronavirus (COVID-19) Developments (February 12)
South Jersey Coronavirus (COVID-19) Developments (February 5)
South Jersey Coronavirus (COVID-19) Developments (February 1)
South Jersey Coronavirus (COVID-19) Developments (January 29)
South Jersey Coronavirus (COVID-19) Developments (January 28)
South Jersey Coronavirus (COVID-19) Developments (January 22)
South Jersey Coronavirus (COVID-19) Developments (January 21)
South Jersey Coronavirus (COVID-19) Developments (January 14)
South Jersey Coronavirus (COVID-19) Developments (January 8)
South Jersey Coronavirus (COVID-19) Developments (January 4)
South Jersey Coronavirus (COVID-19) Developments (December 23)
South Jersey Coronavirus (COVID-19) Developments (December 21)
More Articles