With Front Office Drama Over, 76ers Prepare for Challenging Off-Season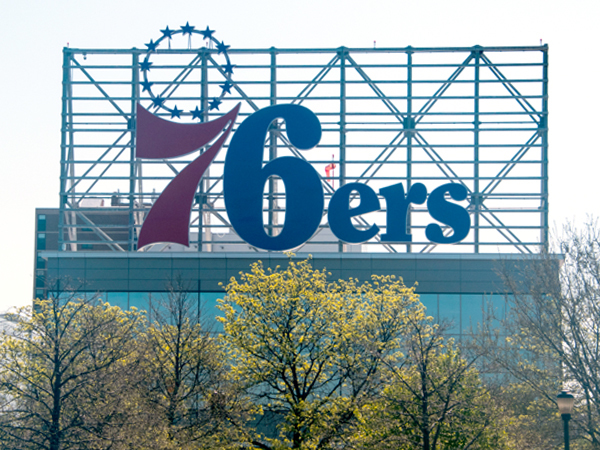 Now the 76ers are back to normal business after one of the strangest stories in NBA history that led to the resignation of president of basketball operations Bryan Colangelo.

By now most know of the unusual story of Twitter burner accounts associated with Colangelo's wife, having insulting tweets about several Sixers players and coach Brett Brown.

While Colangelo says he had no idea his wife was doing this, inside information was divulged. Colangelo said there was inaccurate information that was tweeted. Still, Colangelo lost any trust with the players and organization and the Sixers had no other choice. Even though he resigned, nobody believes he could have kept his job had he not resigned.

So, now the Sixers move on and coach Brett Brown is the interim general manager. The Sixers, with Brown leading the way, will look to take the next step from a 52-30 team that won a playoff round, defeating the Miami Heat in five games.

Article continues below

---
advertisement


---


In fact, the Sixers were so dominant in that series that many were predicting that they would advance to the NBA finals.

It was a different story in the Eastern Conference semifinals against the Boston Celtics, which beat the Sixers in five games. Celtics coach Brad Stevens took Sixers point guard Ben Simmons out of the series by daring him to shoot and clogging up his driving lanes.

One of Brown's first jobs will be determining whether to sign the Sixers own free agents JJ Redick, Ersan Ilyasova, Marco Belinelli and Amir Johnson. According to Hoopshype.com, Redick earned $23 million and Johnson $12 million last year. Both players were signed after being released by Atlanta and Belinelli made about $7 million with both teams and Ilyasova $6.5 million.

Whether the Sixers bring any of them back depends on their pursuit of free agents. Brown has made no secret that he would like to pursue LeBron James (although the Sixers coach and interim GM didn't mention him by name, but everybody knew what he meant when saying he is looking to bring in a superstar type talent).

James could command a max deal, approximately $36 million per year so if he came on board there is no way the Sixers could bring all four of the above mentioned free agents back.

There is also free agent Paul George, who would be a great fit for the Sixers, although there will be plenty of competition for his services. (Actually, some have suggested George, who is from Los Angeles and James, could hook up with the Lakers, who have the cap space and collection of young players that could be attractive).

The Sixers first have to prepare for the June 21 draft, while free agency doesn't begin until July 1.

Whether the Sixers make any draft trades will be interesting, but it's a team that likely will make some moves, either by trade or free agency, in order to get to that next level. (Next week a look at the Sixers draft possibilities).
© SouthJersey.com 2018. All rights reserved. This article or parts thereof may not be reprinted or reproduced by any other party without the express written consent of SouthJersey.com. For more information, please call 856-797-9910.

For more Local Sports features, visit our South Jersey Sports page.
Author:
Marc Narducci; Photo by Alan Budman
Archives
---
Who's Who in Health Care
Tight Race in Boys Soccer Colonial-Liberty Division
Should Eagles fans worry over recent wins?
South Jersey Football Games of the Week
Former Shawnee star Doolittle Calls It A Career
Camden County College welcomes Baseball Hall of Fame
South Jersey Football Games of the Week
Out & About
QB Ronnie Borden is Back in the Game
Should fans be worried for the Phillies bullpen?
South Jersey Football Games of the Week
A look at South Jersey's Top H.S. Girls' Soccer Teams
Out & About
Eagles will be fine after close call in opener
High School Football Games of the Week
More...