Dramatic Video Captures...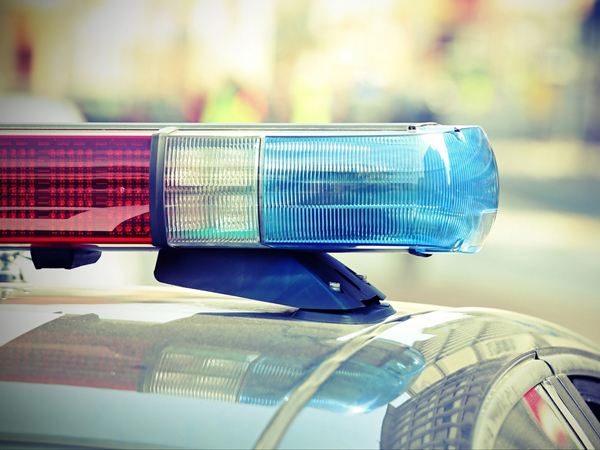 Dramatic Video Captures Suspect Breaking Into Burlington Car Dealership, Fleeing With Customer's Truck
A bold burglar didn't just break into Burlington Chevrolet, he broke out of it too. The dealership is now offering a $2,500 reward for information leading to an arrest.
The Burlington Police Department says just before 1 a.m. Sunday, an off-site security company monitoring cameras noticed a man walking around the dealership while a cleaning crew was there.
Surveillance video shows the suspect driving a customer's car straight through the glass doors of the service garage.
"Not what I expected, something out of the movies, just unreal," said GM John Broderick.
At first, it was unclear if the suspect was part of the group.
"There was a cleaning person here and they left through that door and a minute after is when he through that rock through," said Broderick.
Ten minutes later after they're gone, security video shows him smashing out the rest of the window panel with his gloved hands then climbs in.
He apparently checks the doors of two locked cars undergoing service. Then, finding the doors to the black 2017 Silverado open and the keys nearby, he drives it straight through the garage door.
"Twenty years I've been doing this, never seen anything like it," Broderick said.
"Obviously besides the damage he caused to our business, it's a customer's vehicle. We have an obligation to our customers and I want to make sure this guy gets prosecuted. We are going to do right by [the customer]."
Investigators later found the stolen car in Camden.
If you recognize the suspect, call Burlington Police Det. William Ruskowski at 609-386-0262, ext. 266, or leave a confidential "etip" at burlingtonpolicenj.com. You can also message the department on Facebook. All messages are confidential.
Article continues below
---
advertisement


---
Author:
https://philadelphia.cbslocal.com/2018/06/18/burlington-chevrolet-suspect/
Archives
---
South Jersey Coronavirus (COVID-19) Developments (February 26)
South Jersey Coronavirus (COVID-19) Developments (February 23)
South Jersey Coronavirus (COVID-19) Developments (February 19)
South Jersey Coronavirus (COVID-19) Developments (February 12)
South Jersey Coronavirus (COVID-19) Developments (February 5)
South Jersey Coronavirus (COVID-19) Developments (February 1)
South Jersey Coronavirus (COVID-19) Developments (January 29)
South Jersey Coronavirus (COVID-19) Developments (January 28)
South Jersey Coronavirus (COVID-19) Developments (January 22)
South Jersey Coronavirus (COVID-19) Developments (January 21)
South Jersey Coronavirus (COVID-19) Developments (January 14)
South Jersey Coronavirus (COVID-19) Developments (January 8)
South Jersey Coronavirus (COVID-19) Developments (January 4)
South Jersey Coronavirus (COVID-19) Developments (December 23)
South Jersey Coronavirus (COVID-19) Developments (December 21)
More Articles