Former South Jersey Teacher...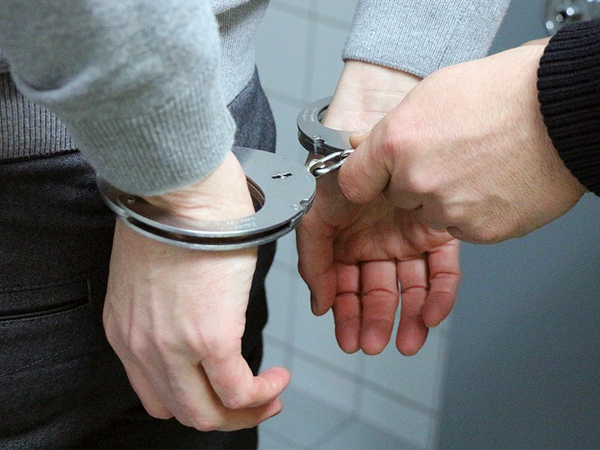 Former South Jersey Teacher Gets 5 Years In Prison For Making Upskirt Videos Of Female Students
A former Lenape High School teacher received a five-year sentence to the New Jersey State Prison after he recorded upskirt videos and took photos of female students.
Eric T. Howell, 44, pled guilty in March to a second-degree charge of endangering the welfare of a child.
According to court records, Howell used a camera concealed in a coconut water box that he put in the mesh side of his briefcase. His recordings took place last year in his classroom and the school's hallways.
Howell was hired as a chemistry teacher at the school in 2016.

Author:
https://philadelphia.cbslocal.com/2018/06/20/teacher-eric-howell-upskirt-videos-prison/
Archives
---
South Jersey Coronavirus (COVID-19) Developments (February 26)
South Jersey Coronavirus (COVID-19) Developments (February 23)
South Jersey Coronavirus (COVID-19) Developments (February 19)
South Jersey Coronavirus (COVID-19) Developments (February 12)
South Jersey Coronavirus (COVID-19) Developments (February 5)
South Jersey Coronavirus (COVID-19) Developments (February 1)
South Jersey Coronavirus (COVID-19) Developments (January 29)
South Jersey Coronavirus (COVID-19) Developments (January 28)
South Jersey Coronavirus (COVID-19) Developments (January 22)
South Jersey Coronavirus (COVID-19) Developments (January 21)
South Jersey Coronavirus (COVID-19) Developments (January 14)
South Jersey Coronavirus (COVID-19) Developments (January 8)
South Jersey Coronavirus (COVID-19) Developments (January 4)
South Jersey Coronavirus (COVID-19) Developments (December 23)
South Jersey Coronavirus (COVID-19) Developments (December 21)
More Articles