Atlantic City Officer Fatally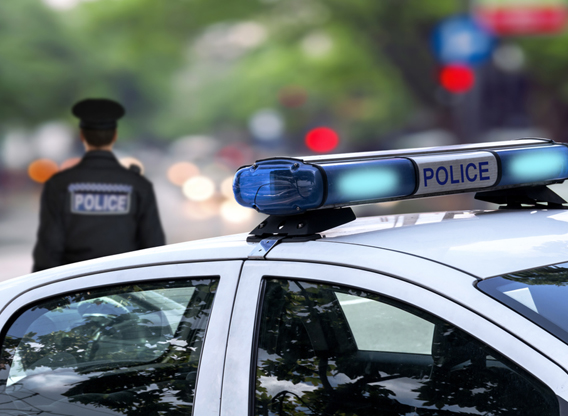 Atlantic City Officer Fatally Shot Attacker During Unprovoked Stabbing
An investigation is underway in Atlantic City after authorities say an officer was stabbed and a man was shot by police on Friday night.
It happened in the 600 block of North Kentucky Avenue around 6: 30 p.m.
According to the Atlantic City Prosecutor's Office, during the initial investigation following a hit and run traffic crash with injuries an uninvolved adult male approached the scene.
In an unprovoked attack, Timothy Deal, 32, of Atlantic City, subsequently stabbed an Atlantic City police officer in the torso with a knife.
In response, an investigation shows that the injured officer shot Deal to end the attack.
An autopsy by the Southern Regional Medical Examiner's Office confirmed that Deal died from multiple gunshot wounds.
Officials have not released a motive as to why Deal approached and stabbed the officer.
The officer who was stabbed was taken to AtlantiCare Medical Center—City Campus, but has since been treated and released.
An investigation is on-going.

Author:
https://philadelphia.cbslocal.com/2018/06/23/atlantic-city-officer-stabbed-man-shot-by-police-atlantic-county-prosecutors-office-says/
Archives
---
South Jersey Coronavirus (COVID-19) Developments (February 26)
South Jersey Coronavirus (COVID-19) Developments (February 23)
South Jersey Coronavirus (COVID-19) Developments (February 19)
South Jersey Coronavirus (COVID-19) Developments (February 12)
South Jersey Coronavirus (COVID-19) Developments (February 5)
South Jersey Coronavirus (COVID-19) Developments (February 1)
South Jersey Coronavirus (COVID-19) Developments (January 29)
South Jersey Coronavirus (COVID-19) Developments (January 28)
South Jersey Coronavirus (COVID-19) Developments (January 22)
South Jersey Coronavirus (COVID-19) Developments (January 21)
South Jersey Coronavirus (COVID-19) Developments (January 14)
South Jersey Coronavirus (COVID-19) Developments (January 8)
South Jersey Coronavirus (COVID-19) Developments (January 4)
South Jersey Coronavirus (COVID-19) Developments (December 23)
South Jersey Coronavirus (COVID-19) Developments (December 21)
More Articles