South Jersey Town Spotlight: Voorhees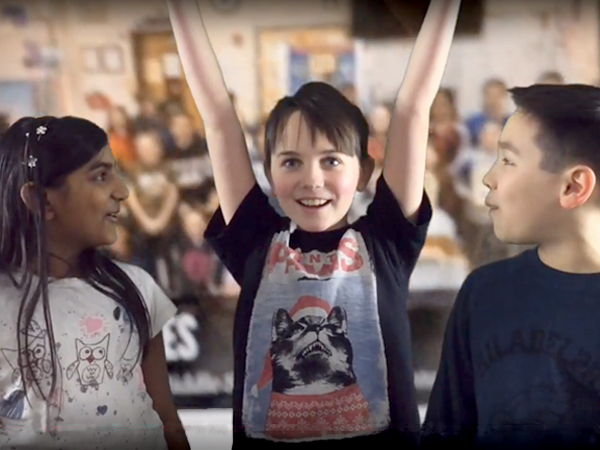 From township developments and breaking news to local events and more, the South Jersey Town Spotlight has everything you need to know about your favorite towns.


VOORHEES TOWNSHIP NEWS
In May, the Voorhees Township Committee adopted the 2018 Municipal Budget with no local tax increase to residents. The Municipal Budget accounts for 20.7% of the total tax bill.

The Fire Department has been consolidated into the Township, which means the cost of the department is now included in the Municipal Budget. This flat budget includes three new full time firefighters and two new full time Emergency Medical Technicians, along with a new fire truck and ambulance.

Voorhees will continue to focus municipal spending on public safety and the municipal infrastructure. $1,000,000 has been budgeted for road repairs and a new compressed natural gas trash/recycling truck. The Township's use of Compressed Natural Gas trucks has not only saved approximately $35,000 a year in fuel costs but helps protect our environment by emitting significantly less greenhouse gases.

Article continues below

---
advertisement


---


Another $100,000 was set aside for a potential street hockey rink, and $100,000 to be used to address opioid abuse.

Grants Received:
$160,000 DOT Bikeway Grant – bike path extension from Kresson to Lions Lake and Virtua Campus
$150,000 Safe Route to Transit – installing a sidewalk around Voorhees Middle School
$515,000 Light at Echelon and Kirkbride; Kirkbride road work
$75,000 Camden County Recreation Grant – filed lighting improvements and updating the Lions Lake Pavilion
$580,000 Safe Routes to Transit Grant – Sidewalk installation in Somderdale
$180,000 Safe routes to Transit Grant – Sidewalk improvements on Burnt Mill Road
Total $1,660,000



VOORHEES SCHOOL NEWS


Star Students
Congratulations to Vincent, Llasya, and Ryan, the Math 24 Champions from Osage Elementary. These "Mathletes" solved multi-step equations using square roots, cube roots, squares and cubes, negative numbers, and 2 variable problems to mentally compute the number 24.

The first place winner of the 2018 7th grade spelling bee was Lana Tiernan. In second place was Anita Raj and finishing in third place was Medha Shindhi. This year, the bee had to be extended an extra day before a winner was called because the participants were all so successful in their spelling.

STEMtastic Science Camp
This summer, participants will be "froggin" in the Pinelands, visiting a wolf sanctuary, sailing on the AJ Meerwald tall ship, seining in the bay, and gaming with the latest games. All activities are hands-on, explore career options, and showcase innovative and state-of-the-art technologies. All areas of science are explored; chemistry, biology, physics, STEM, earth science, environmental. The camp is 8 days, 7 days of field trips. For more information, e-mail Cammy Bell:
BELL@voorhees.k12.nj.us


Voorhees Students to Compete in STEAM TANK Competition
The Voorhees Middle School STEM (Science, Technology, Engineering, and Mathematics) course, taught by Mrs. Christine Blizzard-Wrobel, allows students to use the engineering design process to identify and solve problems in fun and engaging ways. This year, several groups from seventh grade STEM were selected to compete in the New Jersey School Boards Association and US Army's STEAM TANK competition. They identified problems in their lives, communities, or around the world, and developed products to solve these problems. Three groups were selected to present their ideas at the state competition in Atlantic City this October.

Osage Elementary Students Create Ad for Voorhees Township School District App
Osage Tech Sparks Students presented their green screen advertising project to faculty and staff during the monthly faculty meeting, where they explained the process and organization of creating a video to advertise and promote the VTSD app. The student presentation was part of the Osage Innovation Committee's initiative to bring innovative and "future ready" ideas to our school community. View the students' video here:
https://www.youtube.com/watch?v=rClaHaCNqyg&sns=em
VOORHEES EVENTS
June 26, Comics Workshop with Lee Angerstein

Lee Angerstein founded Rad Robot, his own brand, where he creates cartoons, comics, and many other creative projects both professionally and personally. In this workshop, through a series of exercises and drawing techniques, Lee will teach character creation, world building, storytelling and comic book making from 7 to 8 pm at the Camden County Library, Voorhees Branch.


June 29, Voorhees Arts Center and Gallery Grand Opening and Ribbon Cutting Ceremony
The Voorhees Arts Council, under the Sustainable Voorhees initiative, will be hosting its grand opening within the Voorhees Town Center. Come and support the arts, meet the gallery artists, and enjoy live music. There will be a performance by members of the Voorhees Theater Company and Miss Camden County, Sophia Vicari. The opening will begin at 7 pm.


July 11, Smiles for Kara 5K Run/Walk

The 5k Run will begin in the back parking lot of Eastern High School, running to Voorhees Middle School and back to Eastern, via the Lost Tree Development between the two schools. All proceeds raised are being used to bring smiles to the faces of local children in need, via financial assistance for sports registration fees, scholarship money, or donations to local charitable events supporting families/children in need.


July 19, Summer Twilight Series

The Summer Twilight Series will feature Good Vibrations, who blend the vocal layering and studio precision that is signature of the Beach Boys, with the energy of a live stage production. The show is free and starts at 7:30 pm on the Great Lawn at Connolly Park. A beer garden and food trucks will be available at 6:30 pm.


July 19, The Franklin Institute Presents: How to Build a Storm

This dynamic show reveals the science of weather. Make snow, a cloud, explore thunder and lightning, and enjoy the demonstration of the power of a tornado. The event is presented by the Franklin Institute and will take place at the Camden County Library, Voorhees Branch, from 7-7:45 pm.



VOORHEES ALUM




Nathan Spare, Voorhees native now living in Orlando, has advanced to the next round after an audition for America's Got Talent. Starting as an employee at Six Flags, Spare is now a passionate performer who incorporates his karate, juggling, and fire breathing techniques into his live shows. South Jersey will be watching Spare as he heats up the competition. You can view a short highlight reel of his audition
here
.
VOORHEES ATHLETICS
Star Athletes
Jack Memoli of Eastern High School finished his track career as a top 20 high hurdler in NJ at June 10th's Meet of Champions. Jack broke the school record running 14.64. He will take his talents to Bucknell University next year.

Eastern High School Senior right-hander Jesse Barbera capped his high school career with a victory in the annual Joe Hartmann Diamond Classic for the second time.

Jack Herman of Eastern High School hit .556 in 31 games this baseball season as the Vikings won the 45th Diamond Classic, captured a fourth straight Camden County Tournament title, and earned a share of the Olympic American. Herman also hit five home runs, is Eastern's all-time hits leader and owns a .472 career batting average. Herman gave up a scholarship to the University of Maryland and signed with the Pittsburgh Pirates to begin his professional career.
Information from Kevin Minnick
Voorhees-born Justin Hagenman, a former GVAA player and current Penn State student, has been selected by the LA Dodgers in the 23rd round of the Major League Draft.

Olivia Perrone, finalist for South Jersey's Senior Girl Athlete of the Year, led the Vikings field hockey team that went 24-1-1 and captured the program's 19th straight state title. Perrone accomplished 14 goals with 30 assists her Senior year and is now a Lehigh recruit.

End of Season Voorhees Boys Lacrosse Awards
All-Division
1st Team: Doug Lemenze and Ben Francis
2nd Team: Luke Marturana and Alex Hufford
Honorable Mention: John Roncoroni
All-Conference
1st Team: Doug Lemenze, Ben Francis, and Alex Hufford
2nd Team: Luke Marturana and Freddie Clucas
Honorable Mention: Jon Ruben
All-State Group 2
Honorable Mentions: Ben Francis, Doug Lemenze, and Alex Hufford
Us Lacrosse Academic All-Americans
Doug Lemenze and John Roncoroni



VOORHEES POLICE DEPARTMENT


May 23, Armed Robbery
At 9:06 pm, Patrol Officers were dispatched to Rite Aid on the 700 block of Haddonfield-Berlin Road for an armed robbery. Responding Units were advised the male suspect had fled the store on foot after obtaining cash proceeds by threatening the cashier with a knife. The Voorhees Police Department is seeking the public's assistance with identifying the individual.

May 31, Armed Robbery
At 8:54 pm, Patrol Officers were dispatched to Cheers Wine and Spirits located on the unit block of State Highway Route 73 for an armed robbery. Responding Units were advised the male suspect had fled the store on foot after attempting to gain cash proceeds by threatening the cashier with a gun. A subsequent K9 track led to the discovery of additional evidence. The suspect is described as a 6'2″ medium complexion male with a deep voice and heavy bags under his eyes. The Voorhees Police Department is seeking the public's assistance with identifying the individual.

5th Annual Junior Police Academy
The Voorhees Police Department will be holding its 5th Annual Junior Police Academy from July 23 through July 27. This program teaches our young people from the age of 12 to 17 to appreciate and respect the duties and life of a police officer. This program gives kids a taste of Police Academy life. It is meant for youths who are considering a career in law enforcement. Applicants who have not already participated in the program will be given preference. Applications will be accepted from June 1 through end of business on June 25 and must be submitted online at
www.vtpd.com/jpa


IRS Phone Scams on the Rise in Voorhees
If you receive any calls in which the caller portrays themselves as a government agent, gather whatever information they provide, do not give them any of your information. Contact your local police department and inform them of the call and provide whatever information the caller provided, including the phone number from which the call originated.

Author:
SouthJersey.com - Editorial Staff
Archives
---
Who's Who in Health Care
Tight Race in Boys Soccer Colonial-Liberty Division
Should Eagles fans worry over recent wins?
South Jersey Football Games of the Week
Former Shawnee star Doolittle Calls It A Career
Camden County College welcomes Baseball Hall of Fame
South Jersey Football Games of the Week
Out & About
QB Ronnie Borden is Back in the Game
Should fans be worried for the Phillies bullpen?
South Jersey Football Games of the Week
A look at South Jersey's Top H.S. Girls' Soccer Teams
Out & About
Eagles will be fine after close call in opener
High School Football Games of the Week
More...