Authorities Investigating...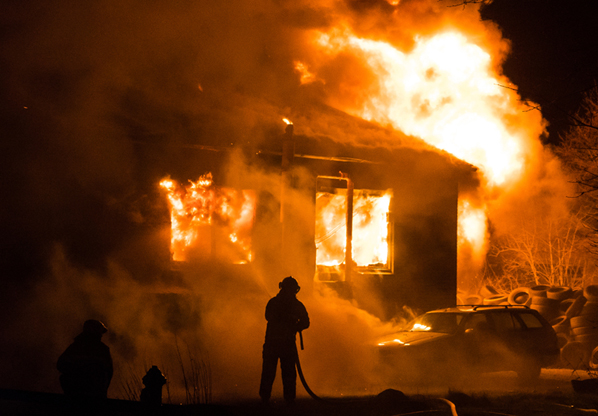 Authorities Investigating 4th Fire At Gloucester Township Complex In Last 10 Months
A townhome complex in Gloucester Township, with a history of arson, has caught on fire, again.
Fire marshals are investigating the fire at the Iron Gate Townhomes in Sicklerville as suspicious.
They say flames broke out at the complex currently under construction around 3 a.m. Tuesday.
This is the fourth time the complex has caught on fire within the last 10 months. The first fire broke out in late September, then in November and in January.
Investigators say, like the latest fire, those all began in the middle of the night.
Each instance has been investigated as possible arson. So far, there have been no arrests.

Author:
https://philadelphia.cbslocal.com/2018/06/26/authorities-investigating-4th-fire-at-gloucester-township-complex-in-last-10-months/
Archives
---
South Jersey Coronavirus (COVID-19) Developments (February 26)
South Jersey Coronavirus (COVID-19) Developments (February 23)
South Jersey Coronavirus (COVID-19) Developments (February 19)
South Jersey Coronavirus (COVID-19) Developments (February 12)
South Jersey Coronavirus (COVID-19) Developments (February 5)
South Jersey Coronavirus (COVID-19) Developments (February 1)
South Jersey Coronavirus (COVID-19) Developments (January 29)
South Jersey Coronavirus (COVID-19) Developments (January 28)
South Jersey Coronavirus (COVID-19) Developments (January 22)
South Jersey Coronavirus (COVID-19) Developments (January 21)
South Jersey Coronavirus (COVID-19) Developments (January 14)
South Jersey Coronavirus (COVID-19) Developments (January 8)
South Jersey Coronavirus (COVID-19) Developments (January 4)
South Jersey Coronavirus (COVID-19) Developments (December 23)
South Jersey Coronavirus (COVID-19) Developments (December 21)
More Articles