Best of the Best 2018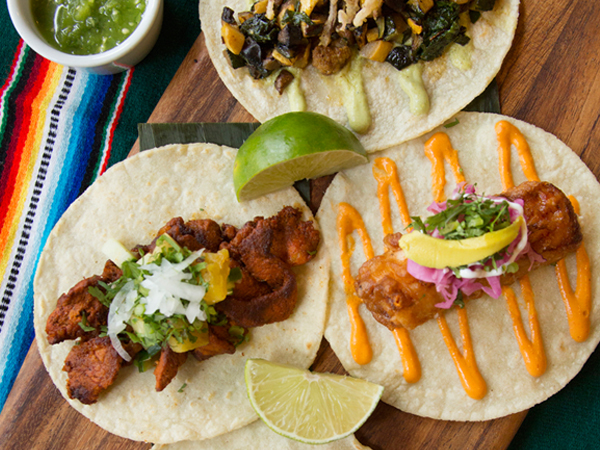 We must admit, every year around this time we get very excited about sharing our annual Best of the Best list with you. After spending the last 12 months eating, drinking, shopping and pampering ourselves, the time has finally arrived.

This celebration of all things South Jersey features everything from the best baked goods, fashionable boutiques and stylish salons to where to buy diamonds, organic food and vintage furniture. Our readers also weighed in, choosing their favorite places in several categories. That's it; we can't wait any longer, so here it is. Let the celebration begin.
FOOD AND DRINK

Tater Tots

The Jug Handle Inn in Cinnaminson
This no-frills watering hole has a menu packed front to back with classic bar food, including its famous wings. While we prefer to eat the wings with our hands, we do recommend a fork for the heaping basket of the tater tots, perfectly fried and crunchy on the outside and available with a variety of toppings like mozzarella cheese and gravy, homemade chili or crumbled blue cheese and bacon.
Article continues below
---
advertisement


---
Wings
Wild Wing Café in Barrington
With 34 made-from-scratch varieties ranging from tame to sweat-inducing, there's something for everyone's spice threshold here. We're partial to the Gold Rush, a sweet and spicy honey barbecue, but the best advice is to get a sampler for the table (30 wings) where you can choose up to five different flavors.


Crêpes
Healthy Garden Café in Moorestown and Voorhees
Crêpes lend themselves to dessert—the perfect way to wrap up fruit and chocolate in a neat package—but when made into savory dishes we see them in a whole new light. This natural food café fills crêpes with chicken or tuna salad, fresh mozzarella, tomatoes and pesto, or smoked salmon with scallions and tzatziki for a lunch that satisfies without leaving you sleepy.


Shared Plate
Redstone American Grill in Marlton
When you're out to enjoy a meal with a group, it's only customary to order up some apps to share. Cornbread might not be a go-to … that is unless you find yourself at Redstone. The Lodge Cornbread arrives at the table in a cast iron skillet, its golden brown crust giving way to a moist and flavorful interior, which has a slight kick from jalapeños. With the accompanying maple butter, this is an appetizer that eats like dessert.
Soups

Simply Soups and a LittleMore in Audubon
Whether we've got a cold or just a case of the Mondays we turn to this quaint spot to soothe our soul with, what else, soup. Homemade varieties change depending on the day of the week, from creamy pumpkin andseafood gumbo to Italian cream of tomato and clam chowder. If just one kind won't do the trick, the soup trio (three small cups) provides all the comfort needed to cure what ails you.


Cake Bars
Cake Stand Bakery in Voorhees
We can't get enough of these indulgent treats that are for the ultimate sweet tooth and look almost too good to eat. Cake Stand makes different flavors each week such as Buckeye Brownies—topped with a rich smooth PB topping and ganache—and Unicorn Bars (yes, you read that right)—sugar cookies topped with cotton candy buttercream, sprinkles and edible glitter.
Happy Hour
Kaminski's Sports Bar and Restaurant in Cherry Hill
After a hard day at the office, we love heading over to Kaminski's to unwind with a cold one. But happy hour here is more than just discounted drink specials; the food menu is dynamite. Think barbecue pork sliders, tempura shrimp, an heirloom tomato salad with goat cheese and a Tuscan tower— eggplant, mozzarella, tomato and roasted peppers wrapped in prosciutto with a balsamic glaze.
Pies
McMillan's Bakery in Westmont
There are countless reasons why McMillan's has been an institution dating back to 1939. All the homemade goods inside those glass cases are as rich in history as they are ingredients, and that goes especially for their array of scrumptious pies. And if you want a real crowd pleaser for your next get-together, order up a variety of their miniature versions and indulge away.
Tacos
Cielito Lindo in Medford
Medford's highly anticipated Mexican cuisine outpost is here, courtesy of a joint venture between Cherry Hill's La Cita owners and their long-time friends. Using fresh ingredients and authentic recipes, the tacos are worth the splurge. With three to an order and served on house-made corn tortillas, the options vary from meat— think a flank steak, achiote-marinated pork or roasted chicken—to mahi-mahi and a vegetable option.
Margaritas

The Mexican Food Factoryin Marlton
Whenever we hear someone say they "don't like margaritas" we say "you just haven't had a good one." Allow us to direct you to this 40-year-old establishment where tequila is treated with respect, mixed with freshly squeezed lime juice and served on the rocks (get the salt). And whilesummer is perfect for sipping, the bar dazzles us throughout the year with specialties like the blood orange, watermelon mint or apple cider margarita, making it more than a fair-weather drink.


Brunch Cocktails

Bonefish Grill in Marlton
What's brunch without a fancy drink? Better yet, what'sbrunch without endless fancydrinks? If that sounds like your thing, head to Bonefish Grill for the Endless Bubbles Brunch, featuring peach bellinis, traditional and mango mimosas, or blackberry sangria, served with one of their mouthwateringentrées, like the crème brûlée French toast or filet mignon and lobster eggs Benedict. After all, they don't call it Sunday Funday for nothing.


Cream Doughnuts
Deluxe Italian Bakery in Runnemede
Ordering a cream doughnut at one of those chain drive-thrus runs the chance of getting the dud with one smidge of filling. That's why we go out of our way to hit up Deluxe where there's no question on the amount of cream inside. Sliced open and overflowing with fluffy white cream and coated in powdered sugar, these doughnuts easily crush the competition.
(856) 939-5000, DeluxeBakery.com
Party Tray

Vincent's Pizzain Merchantville

We'd never complain aboutthe Eagles' winning season, but we will admit the snack tables got a little stale week after week. Let wings and chili sit on the bench and put in a new MVP: a box of 60 mini panzarotti. We can't resist the gooey cheese and sauce combo inside deep fried dough—quintessential of the Tarantini style—and anything "mini" is just more fun.


Kids Menu
The Kettle & Grill in Marlton
Dining out as a family means keeping everyone happy, especially the little ones. Luckily, the selections on the kids menu at this family-friendly restaurant go beyond mac and cheese. Reliable favorites like grilled cheese and burgers won't disappoint in portion size, or mix things up with stuffed shells or sliced roast turkey with gravy and all the fixins. Every entrée includes a drink and ice cream for under $7, making mom and dad's wallet even happier.
Sliders

Oink & Moo BBQ in Voorhees
This tasty barbecue spot makes some mean chipotle chicken sliders, but newcomers will want to focus their attention on the melt-in-your-mouth pulled pork and succulent brisket. Topped with coleslaw andtheir signature sauce, it's hard to choose a favorite betweenthe two. Luckily, you don't have to, as you can order their namesake option that gives you the best of both worlds.


Gourmet Popcorn
Gourmet Popcorn Creations in Collingswood
Butter or caramel are probably the first flavors that come to mind when you think of popcorn, but after one trip to Gourmet Popcorn Creations, you might never have "regular" popcorn again. Over 40 sweet and savory flavors are offered from strawberry, cheesecake and root beer float (our favorite) to dill pickle, garlic and parmesan and Maryland crab and cheddar.
Gourmet Doughnuts

Haddonfield Donut Companyin Haddonfield
As if doughnuts weren't enough of a guilty pleasure, the husband-and-wife team behind this Tanner Street shop decided to cut the doughy delights open and fill them with sinfully sweet creations and drizzle even more goodness on top. Some recent favorites include cherry cheesecake and s'mores, but the flavors change frequently enough that repeat visits are required.


Nachos
Iron Hill Brewery in Maple Shade and Voorhees
While Iron Hill gets a lot of attention for their beer, their food is also worth noting—especially the nachos. Loaded with pico de gallo, seasoned black beans, green onion, jalapeños, crema, sour cream, guacamole, Monterey jack cheese and queso fresco, this hearty plate pairs well with whatever's fresh on tap. We recommend adding fajita-spiced chicken to this already flavorful dish.
Candy

Aunt Charlotte'sin Merchantville
Aunt Charlotte's has been making sweet treats for South Jersey since 1920, when it started out as a small mom-and-pop shop offering premium chocolates. It still has that old-fashioned feel when you walk in and the friendliest employees serving you the same high-quality chocolates and the largest assortment of candies perfect for every occasion.
Pad Thai

Lai Thai Cuisine in Voorhees
Pad Thai is one of those humble, yet transformative dishes that satisfies on so many levels. Stir-fried noodles combine with sweet-and-sour tamarind juice, eggs, bean sprouts, scallions, brown tofu and ground peanut to set the flavorful base before you add yourchoice of chicken, pork, beef, shrimp or squid.
Special Occasion Cakes

Sunflour Bakeshopin Mount Laurel
Besides the person or couple of honor, a cake probably gets the most attention at ashower or wedding celebration. From tall-tiered wedding cakes decorated simply with flowers or embellished with edible details, to cute and colorful creations for babies and birthdays—and everything in between—Sunflour Bakeshop impresses inlooks and flavors that please a crowd.


Croissants

Dulce in Collingswood
Buttery. Check. Flaky. Check. Heavenly. Check. The croissants at this artisanal patisserie are the total package. Choose from the classicplain, pain au chocolat—with dark chocolate—or the almond croissant filled with almond paste and sprinkled with shaved almonds. Delightfully decadent in their simplicity, these pastries can turn any morning into a good one.
Smoothies

Bambu in Pennsauken
These Vietnamese-style creations harness the health benefits of coconuts, with combinations running the gamut from banana and papaya to avocado, durian and the out-of-this-world Mangonada, a Mexican-inspired drink made with mango chunks and nectar, chamoy, chili powder and served with a tamarind-dipped straw. We'll never go back to ordinary smoothies again.
Unique Sandwich

Andalé Latino Grillin Marlton
This fast casual spot serves up our new favorite lunch item: patacones. Your choice of beef, chicken or pork is topped with peppers, onions and pico and then piled in between two fried spiced plantains instead of bread. The sweetness from the plantains works in harmony with the other ingredients to create pops of flavor in every bite.


Cupcakes
Bakery 519 in Glendora
An extension of its sister eatery, Kitchen 519, this bakery makes everything from artisan bread to delectable cakes, pies and other assorted pastries. But it's the cupcakes in the display counter that always immediately draw us in. Whimsical flavors (think cotton candy and chocolate jalapeño) rotate often, ensuring each visit is filled with something new for us to sink our teeth into.
Bagel Shop

K&A Bagel Caféin Cherry Hill
Whether we're grabbing a half dozen or looking for the perfect breakfast sandwich, this place is our go-to spot. You'll find all the usual flavors and then some along with fresh, homemade spreads as well as their namesake cheesesteak bagel, which alone is worth a visit.


Barbecue
Smoke in Audubon
The dearth of good barbecue is one of the holes in South Jersey's dining scene, but thankfully Smoke fills that void with an array of mouth-watering food that would make any Texas pitmaster smile widely. Dry-rubbed wings, lip-smacking beef ribs and succulent brisket are just some of the reasons why Smoke is on fire.
Cheesecake

Yhanne's House of Cheesecakes in Berlin and Clayton
When Yhanne Battle wascourting his bride to be, he experimented with various cheesecake recipes to dazzle her. She was so thoroughly impressed with the final product she told him he could sell the delectable dessert. Now everyone in South Jersey has the chance to sample one of the more than 40 flavors that vary from traditional to more uniqueofferings like German Chocolate and Coconut Mango.


Cookies and Cream
Cherry's Ice Cream and Water Ice in Cherry Hill
Always on our radar for their delicious water ice, Cherry's also scores big with their undeniably good ice cream sandwiches. A generous portion of ice cream is stuffed in between your choice of chocolate chip, pinwheel or, our favorite, Oreo cookies to make the perfect treat at the end of a hot summer's day.
Cannoli
Mannino's Cannoli Express
This roaming cannoli cart pops up at local community gatherings where long lines of eager folks wait to sample the goods. It starts with the shell, imported from Sicily and a bit wider than normal, which allows for even more of the lush filling to fit inside. And the flavors change with the seasons, so think pumpkin or egg nog in the colder months and peach and blueberry when the sun's out.
Tomato Pie

Amalfi Ristorante and Pizzeria in Washington Township
When tomato pie is doneright, it's a culinary work of art, and at Amalfi they know how to create a masterpiece. A vibrant tomato sauce is smeared atop a perfectly doughy crust with slight crisped edges and we can't get enough. Even the deftest of bakers would tell you it's hard to make something this simple taste this good.
Milkshakes
Silver Diner in Cherry Hill
We love a good black-and-white shake just as much as anyone; and you can get those here, too. But for us, Silver Diner's strength is in its more festive options like the Nutella Banana with salted caramel. Or the Campfire Shake that pays homage to s'mores complete with the graham cracker stuffed into the glass. And the healthy shakes like Ginger Guava Mint Shake use fat-free ice cream and skim milk for those worried about going overboard.
Ice Cream
Latteria in Swedesboro
Cream from local grass-fed cows and a high butterfat content help this shop scoop up some of the smoothest ice cream we've ever tasted. Made in small batches each week, the masterminds here keep roughly 300 recipes on hand and are constantly working up new creations to play to our guiltiest of pleasures—the Stuffed French Toast features maple flavor ice cream with pieces of French toast and chocolate chip cookie dough—and they even offer a few cocktail-infused flavors.
Al Fresco Dining
Collingswood Pop Up Gala
Already known for its restaurant row along Haddon Avenue, Collingswood took its food scene to a new level when it introduced the Pop Up Gala, the town's version of Diner en Blanc, a handful of years ago. A few hours before the event, interested foodies are notified of a secret location where other like-minded gourmands will gather decked out in all white with food, wine, tables and chairs to create an impromptu dinner party that they'll never forget.
Chocolate Banana Bread Pudding

LaScala's Fire in Marlton
We've been fans of LaScala's Fire since it opened its doors at the Promenade—a ricotta-stuffed crust meatball pizza, anyone?—but the hidden gem might be their infamous banana bread pudding. Best shared—or let's be honest, enjoyed by one—the home-made bread pudding is cut and served warm along witha helping of vanilla ice cream placed right on top.
Kabobs

Norma's Eastern Mediterranean Cuisine in Cherry Hill
One glance at Norma's menu and you'll want to order everything, but take it from us: Start small with hummus, baba ghanouj and tzatziki with pita and falafels and end with the Kafta Kabob. Made with ground beef, parsley, onions and spices, it's char-broiled and served over rice pilaf and comes with the option of a soup or salad side. Hey, you might even make it to dessert.
Charcuterie Board

Treno Pizza Barin Westmont
The key to any good charcuterie spread is that all the ingredients not only work as solo acts, but they can harmonize together as well. At Treno, they change things up but always deliver a solid performance. A recent offering not only had a mix of rich and creamy cheeses, but also fine Tuscan salami sliced thin as loose leaf, not to mention spiced honey, dates and mostarda—a spicy-sweetfruit condiment that adds depths of flavor.
Pastries

Classic Cake in Cherry Hill
Chef Robert Bennett is Classic Cake's maestro of desserts and is responsible for its fresh pastries that are as decadent as they are delicious. From fruit tarts to French macarons, and everything in between, he consistently satisfies our sweettooth with high-quality ingredients baked to perfection.
Butcher Shop

Arnie's Gourmet Butcher & Culinariain Cherry Hill
Whether you're popping in for a hoagie or panini for lunch, picking up steaks to grill for dinner or looking to cater a family party, Arnie's has you covered. With roots going back to the Italian Market in Philadelphia, Arnie's has been a staple in Cherry Hill for more than 30 years and offers prime meats, chicken cutlets, fresh seafood, homemade sauces and soups, prepared meals and much more. Their experts are also happy to share their cooking tips, so don't be afraid to ask.
Brunch

Scotland Run Golf Club in Williamstown
While we can never quite hit the fairway on the picturesque yet challenging golf course at Scotland Run, we're always left satisfied with a visit to the Highlander Pub & Grill. That is especially true for Sunday brunch, whether it's a special occasion like Mother's Day or just a normal weekend. The menu includes an omelet station, eggs Benedict and pancakes made to order, a waffle station, chicken marsala, roast beef, sausage gravy and biscuits and fresh fruit.
Bite-Sized Desserts

Devour Desserts in Mantua
Owner Misty Solomon turned her passion for baking into a small business that she started from home, but soon her kitchen just was not big enough to keep up with demand. Now with locations in Mantua and Aston, Pa., she specializes in scrumptious, bite-sized treats perfect for gifts orwhen you just have to satisfy your sweet tooth. Their signature butter cakes come in flavors like vanilla, chocolate, cookie dough and unicorn, but our go-to is the strawberry lemonade cheesecake bite.
Breakfast Burritos

Ánimo Juice & Burrito Barin Haddonfield
While this spot caters to the vegetarian- and vegan-friendly crowd, it doesn't stray too far from the carnivore, as seen by its breakfast burrito offerings. From its Green Eggs & Beans made with spinach and vegan queso, The Pauli wrapped with pulled pork and chipotle salsa and the Steak n Eggs using brisket served fajita-style, there's a burrito for every taste bud.


Bread

Amber Grain Bakery in Collingswood
Haddon Avenue's latest bakery takes bread back tothe basics as it's hand-crafted, naturally leavened—and did we say delectably addicting? From specialty sourdoughs like its Kalamata Olive to sweet breads including challah and brioche, it also doles out bagels, croissants and pretzels. Safe to say it's the talk of the town—especially since delivery to your door is an option.
Coffee

Roast Coffee Companyin Medford
Brewing only simple and organic coffee, Roast Coffee Company has become a mecca for caffeine lovers, as it works closely with farms from all around the world to bring fresh coffee right to Medford. With beans ranging from the Tanzania Peaberry Kilimanjaro to the Ethiopian Washed Yirgacheffe, a visit here is well worth the cup of joe—not to mention its fresh roasted coffee bean subscription.
Brewery

Tonewood Brewing in Oaklyn
There's something to be said when you see Tonewood's Fuego tap at almost every local restaurant bar. Brewed right in Oaklyn, the 15-barrel brewhouse might be well-known for its beers, but its tasting room's atmosphere also makes a name for itself. While guests enjoy a mix of rotating brews on tap, food from nearby eateries is welcomed as are four-legged friends.


Gelato
Gelato Dolceria in Haddonfield
A drive down Kings Highway might as well be a trip to Italy thanks to Gelato Dolceria, as they serve fresh imported gelato, varying from Mascarpone, Gianduia (Peidmont Chocolate Hazelnut) and Sea Salt Caramel, to sorbet including Melon Chili, lemon and passion fruit flavors.


RETAIL
Dresses

Tehen in Cherry Hill
We love shopping the dress selection at Tehen because no matter what the occasion, they've got us covered. The racks are filled with the latest looks from desirabledesigners and the expert staff is always ready to help find what suits us best, whether that is a stylish yet under-stated Joseph Ribkoff piece for the office or a moreplayful number from Alice + Olivia for date night down the Shore.
Women's Casual Wear

Six Clothingin Haddonfield
Owner Erica Brand drew her inspiration for Six Clothing after walking the streets of Paris and finding boutiques unlike the typical chain stores in America. Now her veryown shop carries several designer brands like Nicole Miller, NIC+ZOE and Feel the Piece, not to mention plenty of on-trend accessories to complement any outfit.
Children's Boutique

Ragamuffins in Cherry Hill
When it comes to styling your little one for their First Communion or just a family function, this shop will have your child turning heads in no time. With many of thehottest brands, including Sara Sara, Bari Lynn and Attitude Pie, the clothes are perfect for any kid and the baby shoes from Toms, Converse and adidas are just too adorable.
Gift Boutique

English Gardener Gift Shop in Haddonfield
No need to travel to London for the souvenir, you can get your very own piece of England right in the heart of Haddonfield at this shop that carries items ranging from tea and biscuits and other specialty food and drink to décor for the home and even kilts. But it's more than just items from across the pond here, you can also stock up on plenty of candles, stationery and other knickknacks.


Flower Shop
Richardson's Flowers in Medford
Who doesn't love receiving unexpected flowers on a bad day? Roses, lilies, daisies and dahlias are just a few options for the perfect assortment and the beautiful arrangements at Richardson's always impress. But it's more than just pretty flowers at this shop that also goes out of its way to make sure everyone is treated like family, which is why customers return time and time again for their floral needs.


Pet Store
Ahead of the Pack in Haddonfield
Whether you're a cat or dog person, your pet will love it here. The first floor is filled with toys, apparel, treats and other accessories available to make Fido wag his tail, while upstairs your feline will purr with pleasure as she receives a little one-on-one grooming service.
Designer Jewelry

David Arlen Jewelers in Hainesport
With a selection from the likes of Alison and Ivy, Simon G. and many more, David Arlen specializes in brands that not only design jewelry, they create statement pieces. Each designer is chosen for their high-quality craftsmanship and their undeniable aesthetic appeal so you can buy with confidence and proudly flash your new baubles to the masses.
Bike Shop

Mount Holly Bicycles in Mount Holly
Bicycling enthusiasts know that this place won't try to pedal them any nonsense. With coveted brands like Schwinn, Cannondale and Trek, the store has all the latest rides and accessories to get you on the road in notime and the owners love nothing more than interacting on a personal level with like-minded riders.
Fine Jewelry

Spivak Jewelersin Cherry Hill
With plenty of stunning bling to choose from, you should have no trouble finding the perfect gift here whether shopping for that special someone or just looking to treat yourself. And if nothing on display catches your eye, these guys are experts in customization and can design you a piece that is truly one of a kind.


Bridal Jewelry
Haddonfield Fine Jewelers in Haddonfield
Before you can pop the bigquestion, you have a big decision to make when it comes to finding the right engagement ring. Even when you're not sure where to start, the experts here will help guide you through the process to make it as painless as possible. They'll help you find the right setting, diamond and personal touches to make everything absolutely perfect.
Timepieces

Bernie Robbins Jewelers in Marlton
Forget the Apple Watch, when you want a finely crafted timepiece there's no substitute for luxe brands like Rolex and Cartier. Not only does Bernie Robbins carry both of them, but they also offer other highly regarded watchmakers like Baume & Mercier, Hamilton, Tag Heuer andTudor—all designed for those with discerning taste and an eye for the finer things.


Bridal Salon
Bridal Garden in Marlton
Whether you're a bride, the mother of the bride or a bridesmaid, there's a style and look for everyone at the Bridal Garden. Along with an extensive catalog of dresses and accessories for the big day, the boutiquealso presents trunk shows featuring select designers including Watters, Calla Blanche and Maggie Sottero.
Organic Food Store

MOM'S Organic Market in Cherry Hill
With shelves stocked with organic and non-GMO products, you're bound to find a myriad of health-conscious food, including products that are gluten- ordairy-free, plus sustainable seafood, fresh produce and organic coffee. MOM'S might as well be a safe-haven for the organic fanatic in all of us—not to mention we love their dedication to recycling.


Beauty Supply
Image Beauty in Marlton
If you're interested in all of the up-to-date products but don't want to fork out the cash, look no further thanImage Beauty. The store carries popular brands of cosmetics, skin care and hair care products at discounted rates so you don't have tospend a million bucks to look like it.
(856) 596-7977, ImageBeauty.com


Vintage Furniture
Dig This in Collingswood
There's a lot to choose from at Dig This, which offers mid-century modern pieces stemming from the 1950s through the '70s. Thankfully, owners Megan and Reed intimately know each piece and canhelp direct you in buying the best furnishings for yourhome. Aside from special finds, custom sofas and wood slabs are also available.
Toy Shop

The Happy Hippo Toys in Haddonfield and Moorestown
For the kid in all of us—and of course, our kids too— The Happy Hippo reigns supreme. With over 30 years of supplying children with original toys, you'll find a rich array of classics ranging from Wiffle balls, pogo sticks, Matryoshka dolls, magic sets and rocking horses, to specific finds from Calico Critters to Pusheen stuffed animals.


HEALTH AND BEAUTY
Coloring
Anthony J. Salon in Sicklerville
When our locks are on thedull side we head to this salon for a quick refresh. Whether we are in need of bold coloror soft highlights, the expert stylists here know just how to transform our tresses to give us a standout style.


Blowouts

Rizzieri Salon & Spain Moorestown, Washington Township and Voorhees
In a pinch and need a blowout or prepping for a big day? Rizzieri's staff of experienced hair stylists can expertly provide a stylish blowout or a blow dry and press for natural hair. Theaward-winning salon and spa—a third-generation family-owned business— might as well be on our phone's favorites for any kind of hair emergency.


Curly Haircuts

Salon Joseph Kenneth in Marlton
Among the very few salons in the area that are Ouidad-certified—known for the "Carve and Slice" technique for curly hair—Salon Joseph Kenneth delivers the cut and stylingfor those wary curly-haired clients. Along with a knowledgeable staff in curl careand shelves replete with curl-conscious products, consider this a safe space.


Nails
Tranquility Salon and Spa in Hainesport and Voorhees
Take your tired and chipped nails to Tranquility Salon for nail care that's transformative. With treatments including their 45-minute spa manicure, otherwise known as a "facial for the hands," it features a soothing hand massage and a paraffin dip. In addition to Shellac, gel or a simple polish change, they have as many options as you have fingers.
Facials
Suede Salon and Spa in Marlton
Suede is more than just a hair salon, as its spa offers a comprehensive facial menu that ranges from its signature 60-minute facial to something a little more exotic. Along with its Blueberry Smoothie or Pomegranate peels, you can also book yourself a Microdermabrasion Treatment, Pigment Balancing Peel or the Gentlemen's Facial for him.
Hair Treatments
Verde in Collingswood
Your hair may look healthy after washing it with shampoo and conditioner, but there's some damage only hair treatments can repair, and that's where Verde excels. They offer many with vitamins and nutrients that will strengthen your locks, creating a smooth, shiny look, and give new life to your hair.
Waxing
Lotus Salon in Marlton
A skill that should be considered art, Lotus Salon offers waxing for brows that properly frame your eyes, in addition to the rest of the face, legs, arms, bikini or custom waxing by consultation. Beyond the wax, the in-house beauty experts also offer brow and lash tinting for the total package.
Haircuts
Caryn and Co. Salon & Spa
in Moorestown
There's no hiding hair with frayed, dead ends—not even in a ponytail—which is why we entrust the professionals here to bring it back to life. Armed with scissors and razors, stylists snip and shave our hair using the latest techniques, turning our dull mane into shiny, healthy locks of any length. Sporting our fresh look, we're ready to take on the world.
Makeup
Thriv Salon in Cherry Hill
Achieving the right look with makeup can be an intimidating proposition for many women. That's why we leave it up to the beauty experts at Thriv who take the time to listen before they begin. Whether it's a soft, natural glow for a wedding or the perfect smokey eye for date night, the end result is sure to knock 'em dead.
Eyebrow Threading
Padma's Beauty Salon in Voorhees
An ancient method of hair removal that originated in Central Asia and India, eyebrow threading has gained popularity in the States for its quick and inexpensive eyebrow removal, and we couldn't argue with the results. Padma and her team take care of you in minutes and you walk out with the cleanest, finest looking brows.
Barbershop
MirAno's Barbershop in Haddonfield
These days, getting a clean cut is a top priority for quite a few men, and MirAno's Barbershop is the place to go for quality haircuts and top-notch service. Sit back and relax in one of their vintage 1996 Koken barber chairs while one of the professionals gives you a fresh look. You can thank us for the compliments later.
Massage

In the Village Salon and Spain Mullica Hill and Woolwich
It's not every day we treat ourselves, but on those rare days when we do, we head to In the Village where they offer something for everyone—eight different types of massages ranging from 25 to 80 minutes, each one providing relaxation and leaving us feeling incredibly refreshed.
Barre Workout

La Belle Fit in Cherry Hill
Barre may not sound intimidating, but you'd be surprised how challenging of a workout it is. A ballet-inspired class that incorporates a ballet barre and floor work, it's a combination of small weights, pilates and yoga with the perfect amount of cardio and strength training. Yourmuscles will be toned, your abs will be strengthened and we guarantee your entire body will be sore the next day.


Spinning
Vicious Cycle in Medford
If you're looking to change up your workout routine, Vicious Cycle's high-intensity spinning class will leave you dripping with sweat. Theclasses are energetic and the instructors are motivating, inspiring you to push forward. And with classes that start as early as 5:15 a.m., there's no excuse to skip a workout ever again.
Yoga

Yogawood in Collingswood
Now open in a brand-new location which also houses sister studio, Upcycle—indoor cycling and barre studio—Yogawood continues to offer classes spanning all levels from Vinyasa, Gentle, Core-Strengthening Yoga and Pilates, Prenatal and Meditation under one roof. What's more, there's now a café serving up smoothies and more for a post-workout pick-me-up.
Training Sessions

Smart Bodies in Marlton
The personable trainers at SmartBodies craft individualized workouts that both cater to your strengths, but also prey on your weaknesses in an effort to reach goals you may have thought were once unobtainable. And no session is ever the same, whichmeans not only will you consistently be pushed to your limits, but you'll also continue to see the results of all the hard work.
Karate Classes

Garaguso Classical Martial Arts in Haddonfield
Through the practice of karate, children—and even adults—learn to focus theirthoughts, overcome obstacles and gain independence. Here you'll find a friendly environment built for the busyfamily. Classes are offered six days a week to fit into any schedule, and for parents who might be stuck at the office and miss class, a live video feed lets them peek into their child's progress.


LIFESTYLE
Festival

Dickens Festival in Medford
Visitors are transported back to Victorian England on the first weekend of every December with Medford's Dickens Festival, which has been running strong for 28 years and annually draws thousands of guests. Attendees can walk down Main Street and mingle with carolers and characters from A Christmas Carol, and the event also includes a parade with Santa and Mrs. Claus and a tree-lighting ceremony. Even the Scrooge in your family can't resist this holiday tradition.


Group Outing with Friends
Chopper's Hatchet House in Cherry Hill
The idea may sound a little crazy, but we can't remember the last time we had this much fun. Bring a group— and some adult beverages— to this hangout where instructors teach you to throw a miniature axe at a target board—think of it as darts, but with axes. After you're done beating your friends, relax in their lounge to play pool, giant Jenga and video games.
Girls Night Out
Board and Brush in Cherry Hill
Even if you aren't the most crafty or creative person, you'll whip up a masterpiece at this DIY wood sign workshop where you're sure to have one fun night out with your girlfriends. With plenty of custom graphics to choose from, you can personalize your piece to take home or make a gift for a loved one. Did we mention it's BYO?
Child's Play
Little Sport in Maple Shade
Turn off the tablet and take the kids to this indoor playground, suitable for ages 6 months through 6 years. Little Sport hosts birthday parties and offers classes teaching enrichment skills through sports and play, and we especially love the open play hours, when children can just be themselves by tumbling, climbing a rock wall, shooting hoops and much more for as long as they please.
Tour
The South Jersey Wine Tour
Want to experience the area's buzzing winery scene in royal fashion? Book this tour and a limousine will come to your home to scoop you and up to 13 of your guests as you head out on a five-hour excursion where you can visit three wineries of your choice. Now you don't have to be an oenophile to appreciate a day like that.
Trivia Night

The Quiz Kids
With rounds including useless general knowledge, music and super specific topics—like boy bands or Game of Thrones—the trivia games hosted by this entertaining bunch are full oflaughs and friendly competition. They seem to be at a different bar or brewery around South Jersey on any given night, so we suggest you always come prepared to name that tune wherever you go.


Kids Party Venue

Launch Trampoline Parkin Deptford
The same commitment and work ethic that Jason Avant was known for during his 10-year NFL career—including eight seasons with the Eagles—is now applied to his family-friendly entertainment center. In just over a year since it opened, Launch has already become a favorite spot for local children to celebrate their special day thanks to their main trampoline court, rock wall and three-story playground, and they also recently added laser tag for kids 6 and older.


READERS' CHOICE 2018
Brunch
Sabrina's Café in Collingswood

Candy/Chocolates
Bayard's Chocolate House in Cherry Hill and Cinnaminson
Doughnuts Mama Buntz's in Washington Township

Hibachi
Yokohama in Maple Shade

Ice Cream
Daddy O's in Marlton

Lunch Specials
Megu Sushi in Cherry Hill, Moorestown

Pastry Shop/Bakery
Sweet Eats Bakery in Voorhees

Stuffed Long Hots
Iliano Cucina Mediterrenea in Medford

Themed Specialty Dinners
Nunzio Ristorante Rustico in Collingswood

Accessory Shop
Maxwell James in Haddonfield

Antique Shop
Yellow Garage Antiques in Mullica Hill

Card/Gift Shop
Occasionette in Collingswood

Dance Studio
Artists in Motion Dance and Fitness Studio in Cherry Hill

Flower Shop
Moorestown Flower Shoppe in Moorestown

Party Venue
Funplex in Mount Laurel

Pet Store
Medford Pet Supplies in Medford

Prom Wear
Jay West Bridal in Haddonfield

Body Wraps
Spavia in Moorestown

Facial
Vir tú Spa in Moorestown and Washington Township
Hair Styling Moxie Blue Salon in Marlton
Makeup
Salon Rock Paper Scissors in Mount Holly

Mani/Pedi
Dolce Nails & Spa in Washington Township

Massage
Toppers Spa Salon in Marlton

Medical Spa
The Skin Spa at Davis Cosmetic PlasticSurgery in Cherry Hill

Pilates
Pilates Plus a Restoration Studio in Marlton

Yoga
Shine Power Yoga in Maple Shade, Marlton and Medford


Published (and copyrighted) in South Jersey Magazine, Volume 15, Issue 4 (July 2018).
For more info on South Jersey Magazine, click
here
.
To subscribe to South Jersey Magazine, click
here
.
To advertise in South Jersey Magazine, click
here
.
Author:
Matt Cosentino, Josephine Cusumano, Liz Hunter, Lauren Kubiak, Peter Proko and Julie Shannon; Select photography by Alison Dunlap
Archives
---
Who's Who in Health Care
Crowd Pleaser
Can the Eagles Regain Their Winning Way?
A Bight Future Ahead for Glassboro Football
The Big Impact of Small Businesses
Eagles Need to Reset
Feeling Festive
Another dominating season for Delsea football
Mainland's Historic Football Season
A Rooting Interest
Eagles Continue to Fly High
Raising the Bar
Thanksgiving Football Continues
Hotstovers to honor All-SJ Baseball and new HOF inductees
South Jersey Football Games of the Week
More...