Atlantic City Cop Arrested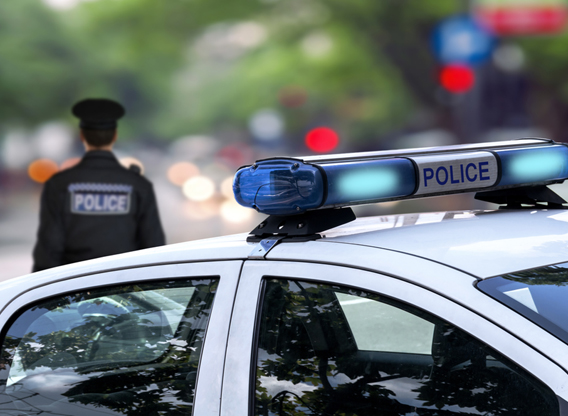 Atlantic City Cop Arrested After Allegedly Threatening To Kill Man
An Atlantic City police officer is facing charges after authorities say he threatened to kill a man in Pleasantville last week.
It happened on Friday around 9:55 p.m. when police say Alim Adams, 22, of Atlantic City, was following a male victim in a car that was accompanied by two other men.
Adams also allegedly threatened to kill the victim, police say.
The victim was able to call the Pleasantville police which later led to Adams' arrest.
Adams was arrested on one count of terroristic threats and released on a summons.
A spokesperson with the Atlantic City Police Department tells CBS Philly Adams is a Special Law Enforcement Officer but declined to comment further.

Author:
https://philadelphia.cbslocal.com/2018/07/23/police-atlantic-city-cop-arrested-after-allegedly-threatening-to-kill-man/
Archives
---
South Jersey Coronavirus (COVID-19) Developments (February 26)
South Jersey Coronavirus (COVID-19) Developments (February 23)
South Jersey Coronavirus (COVID-19) Developments (February 19)
South Jersey Coronavirus (COVID-19) Developments (February 12)
South Jersey Coronavirus (COVID-19) Developments (February 5)
South Jersey Coronavirus (COVID-19) Developments (February 1)
South Jersey Coronavirus (COVID-19) Developments (January 29)
South Jersey Coronavirus (COVID-19) Developments (January 28)
South Jersey Coronavirus (COVID-19) Developments (January 22)
South Jersey Coronavirus (COVID-19) Developments (January 21)
South Jersey Coronavirus (COVID-19) Developments (January 14)
South Jersey Coronavirus (COVID-19) Developments (January 8)
South Jersey Coronavirus (COVID-19) Developments (January 4)
South Jersey Coronavirus (COVID-19) Developments (December 23)
South Jersey Coronavirus (COVID-19) Developments (December 21)
More Articles