Woman Charged In Ventnor Killings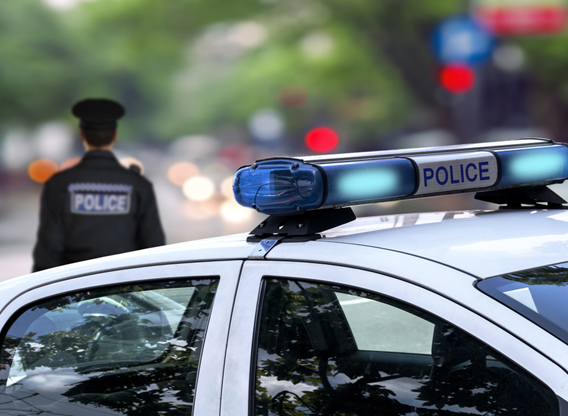 Woman Charged In Ventnor Killings Extradited To South Jersey
The woman who authorities say killed her mother and grandmother in Ventnor has been extradited to Atlantic County on Thursday.
Elaine Rosen, 87, and her daughter Michelle Gordon, 67, were found dead at 10:30 a.m. on July 8 inside a residence at 4800 and the boardwalk.
The Atlantic County Prosecutor's Office says the pair died of multiple blunt impact injuries.
Heather Barbera, 41, of Ventnor, was arrested last month in connection with the killings.
Authorities say Barbera took a bus to New York City after killing her mother and grandmother. She was identified at the Midtown Manhattan Port Authority located at 42nd Street and 9th Avenue by NYPD officers and taken into custody.
Barbera is being charged with two counts of first-degree murder, third-degree possession of a weapon for an unlawful purpose (nightstick) and first-degree robbery.
Barbera is now in custody at the Atlantic County Justice Facility and will have a first appearance on Aug. 3, 2018.

Author:
https://philadelphia.cbslocal.com/2018/08/02/autopsies-completed-in-deaths-of-mother-daughter-in-ventnor/
Archives
---
South Jersey Coronavirus (COVID-19) Developments (February 26)
South Jersey Coronavirus (COVID-19) Developments (February 23)
South Jersey Coronavirus (COVID-19) Developments (February 19)
South Jersey Coronavirus (COVID-19) Developments (February 12)
South Jersey Coronavirus (COVID-19) Developments (February 5)
South Jersey Coronavirus (COVID-19) Developments (February 1)
South Jersey Coronavirus (COVID-19) Developments (January 29)
South Jersey Coronavirus (COVID-19) Developments (January 28)
South Jersey Coronavirus (COVID-19) Developments (January 22)
South Jersey Coronavirus (COVID-19) Developments (January 21)
South Jersey Coronavirus (COVID-19) Developments (January 14)
South Jersey Coronavirus (COVID-19) Developments (January 8)
South Jersey Coronavirus (COVID-19) Developments (January 4)
South Jersey Coronavirus (COVID-19) Developments (December 23)
South Jersey Coronavirus (COVID-19) Developments (December 21)
More Articles