Woman Who Came In Contact With Possibly Rabid Bat Identified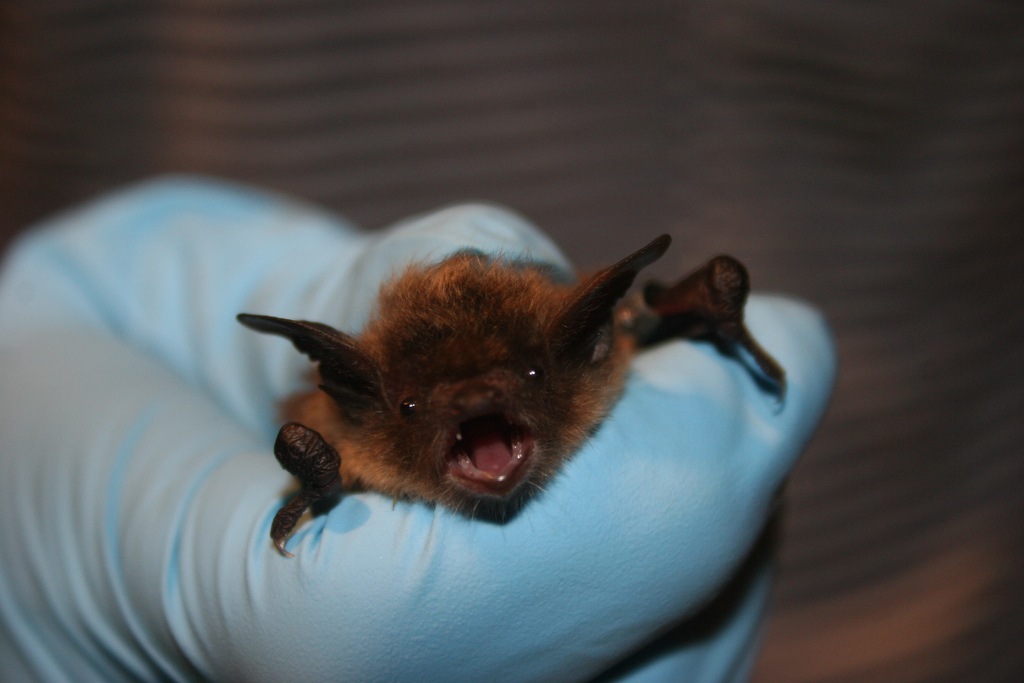 Woman Who Came In Contact With Possibly Rabid Bat Identified
A woman who came in contact with a possibly rabid bat inside a New Jersey grocery store over the weekend has been identified.
The woman was seen deliberately making contact with the bat at the Acme supermarket in Pilesgrove Township, Salem County.
She was with two children at the time.
"She picked the bat up with her bare hands and maybe later wrapped the bat in a diaper and carried it out of the facility in a diaper," said Shannon Gandy, an environmental health specialist.
At the time, health officials are worried she and the children may have been exposed to rabies.
"It's not guaranteed that the bat had rabies, but you're increasing your chances of coming into contact with a bat that has rabies," said Gandy.
The woman then reportedly took the bat home to release it into the wild.
Officials with the health department have reached out to the woman and advised her to visit the doctor.

Author:
https://philadelphia.cbslocal.com/2018/08/02/woman-contact-rabid-bat-acme-salem-county-nj/
Archives
---
South Jersey Coronavirus (COVID-19) Developments (February 26)
South Jersey Coronavirus (COVID-19) Developments (February 23)
South Jersey Coronavirus (COVID-19) Developments (February 19)
South Jersey Coronavirus (COVID-19) Developments (February 12)
South Jersey Coronavirus (COVID-19) Developments (February 5)
South Jersey Coronavirus (COVID-19) Developments (February 1)
South Jersey Coronavirus (COVID-19) Developments (January 29)
South Jersey Coronavirus (COVID-19) Developments (January 28)
South Jersey Coronavirus (COVID-19) Developments (January 22)
South Jersey Coronavirus (COVID-19) Developments (January 21)
South Jersey Coronavirus (COVID-19) Developments (January 14)
South Jersey Coronavirus (COVID-19) Developments (January 8)
South Jersey Coronavirus (COVID-19) Developments (January 4)
South Jersey Coronavirus (COVID-19) Developments (December 23)
South Jersey Coronavirus (COVID-19) Developments (December 21)
More Articles