Wedgewood Wins Tri-County Swim Title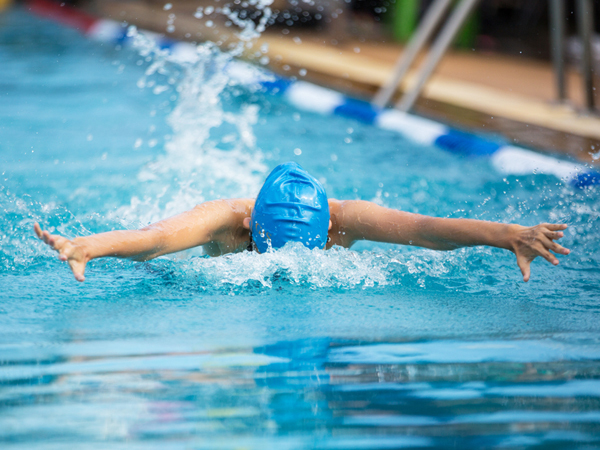 Wedgewood swim club of Haddonfield continues to dominate the summer circuit. The Ducks earned their fifth Tri-County Swim title in six seasons by decisively defeating their new rival Pomona.

After losing to Cinnaminson's Pomona 329-224 in the regular season finale, Wedgewood bounced back in a big way, scoring 956.5 points in the event that includes 34 teams from Divisions A-F. Second place Pomona scored 704.5 points in what was the 62nd Burt German Tri-County championships.

This was in stark contrast to last year's meet, which was one of the closest in recent Tri-County history. Pomona beat second place Wedgewood, 726-717.

Needless to say, these two Tri-County giants have become rivals. These rivalries change as teams either stay highly competitive or drop down a bit.

For instance, Pheasant Run of Cinnaminson and Wedgewood forged a rivalry for many years, when both were the top teams in Division A and competing for the Tri-County title.

Article continues below

---
advertisement


---


What is interesting is that championships in the Tri-County usually come in bunches. Since 2001, there have only been four different clubs that have won the title.
Here is the list
2018: Wedgewood
2017: Pomona
2016: Wedgewood
2015: Wedgewood
2014: Wedgewood
2013: Wedgewood
2012: Pheasant Run
2011: Pheasant Run
2010: Pheasant Run
2009: Pheasant Run
2008: Pheasant Run
2007: Pheasant Run
2006: Pheasant Run
2005: Pheasant Run
2004: Greenwood Park
2003: Pheasant Run
2002: Pheasant Run
2001: Pheasant Run


It will be hard to top the run that Pheasant Run had, winning eight in a row and 11 in 12 seasons.

To show the difficulty of staying on top, Pheasant Run, while still a very competitive club, is in the B Division, where the Flyers finished second this season to Erlton.

Tri-County is for swimmer 8-and-under to 15-18. Teams are co-ed and the younger swimmers count just as much as the older ones.

The best aspect is seeing the older swimmers mingle and mentor the younger ones.

Wedgewood was knocking on the door before it began its recent run of titles. The Ducks finished second for two consecutive years before winning their first title in 2013.

All the championships have been under the guidance of Jim Villa, who just completed his 26th season.

With so many talented young swimmers, look for Wedgewood to remain a major contender next season. And Pomona should also be a contender as these two have forged the latest top rivalry in summer swimming.


© SouthJersey.com 2018. All rights reserved. This article or parts thereof may not be reprinted or reproduced by any other party without the express written consent of SouthJersey.com. For more information, please call 856-797-9910.
For more Local Sports features, visit our
South Jersey Sports
page.
Author:
Marc Narducci
Archives
---
Health Care Roundup
Bad for Busine$$?
South Jersey Happy Hour Guide
Lasting Impression
A Look at the South Jersey Football Group Pairings
Biz in Brief
Top Physicians 2019
Sudfeld Injury Stalls the Eagles Backup QB's Development
Jersey Shore Nightlife Guide
Brooklawn American Legion Fought to the End in Regional Competition
Still Standing
Hometown Heroes
Igniting Success
Green-Fields Wins Tri-County Swim Championship
Still Holding On
More...