NJ Man Sentenced To 28 Years Prison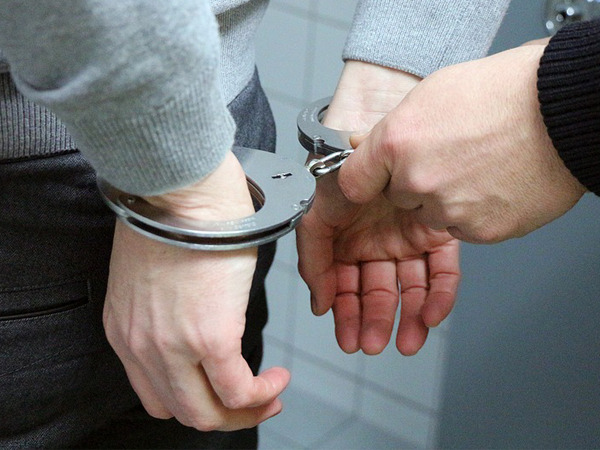 NJ Man Sentenced To 28 Years Prison In Killing Of 'Well-Liked' Homeless Man
A 25-year-old Paulsboro, New Jersey man has been sentenced to 28 years in prison for the beating death of a Swedesboro homeless man in 2016.
Malcom Tyson has been in custody since August 2016 on an unrelated robbery charge in West Deptford and was charged with the death of Sylvester Combs, 60, while he was jailed.
Tyson pleaded guilty to aggravated manslaughter in the death of Combs.
Combs, known to friends as "Buttons" was found in April 2016 beaten to death in a trailer located at an abandoned business.
A familiar and well-liked figure in Swedesboro, police began to search for Combs based on a report that the had not been seen for days.
Following an investigation, officials said that he sustained multiple head injuries and died from blunt force trauma.
Investigators linked Tyson to the murder of 60-year-old Sylvester Combs through evidence found at nearby arson seen in Swedesboro.
Gloucester County Prosecutor Sean Dalton said there was no link between the arson and the murder and the two men were nothing more than acquaintances.
"As far as why he did it, only he and, unfortunately, Mr. Combs know what happened," said Dalton after the investigation.
A week before Tyson's March 2017 hearing, Comb's brother-in-law, Alfred Lee, said he was grateful Tyson had been charged.
"We know that God's hand is in this because had it not been for God, what we're experiencing today would not have happened," Lee said.
So cared for by the community, they raised money to cover his funeral expenses and also held a candlelight vigil in his honor on Friday.
Tyson was also sentenced on pleas of conspiracy to commit arson in the burning of a storage shelter trailer at a Swedesboro cemetery.
He will be ineligible for parole until he serves 85-percent of his sentence.
The manslaughter and robbery sentences are subject to New Jersey's No Early Release Act, which will make Tyson ineligible for parole until he serves 85 percent of his sentence.
Article continues below
---
advertisement


---
Author:
https://philadelphia.cbslocal.com/2018/08/12/cars-swept-away-by-extreme-flooding-at-new-jersey-dealership/
Archives
---
South Jersey Coronavirus (COVID-19) Developments (February 26)
South Jersey Coronavirus (COVID-19) Developments (February 23)
South Jersey Coronavirus (COVID-19) Developments (February 19)
South Jersey Coronavirus (COVID-19) Developments (February 12)
South Jersey Coronavirus (COVID-19) Developments (February 5)
South Jersey Coronavirus (COVID-19) Developments (February 1)
South Jersey Coronavirus (COVID-19) Developments (January 29)
South Jersey Coronavirus (COVID-19) Developments (January 28)
South Jersey Coronavirus (COVID-19) Developments (January 22)
South Jersey Coronavirus (COVID-19) Developments (January 21)
South Jersey Coronavirus (COVID-19) Developments (January 14)
South Jersey Coronavirus (COVID-19) Developments (January 8)
South Jersey Coronavirus (COVID-19) Developments (January 4)
South Jersey Coronavirus (COVID-19) Developments (December 23)
South Jersey Coronavirus (COVID-19) Developments (December 21)
More Articles