Trucker Found Transporting Over $5 Million Worth Of Marijuana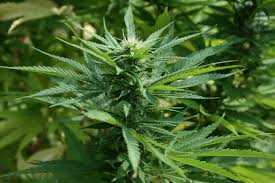 Trucker Found Transporting Over $5 Million Worth Of Marijuana
New Jersey authorities say they found more than 1,000 pounds of marijuana valued at roughly $5.1 million inside a tractor-trailer that was driven by a California man.
Truck driver Guangyu Wu is charged with possession of marijuana and possession with the intent to distribute more than 25 pounds of the drug.
The 45-year-old man, from San Bernadino, faces nearly 22 years in prison if he's convicted on both counts.
Warren County prosecutors say state police found the marijuana Tuesday during a commercial vehicle inspection in Greenwich. They say the drug was packed in 44 cardboard boxes and its estimated value is $5,145,000.
It wasn't known Thursday if Wu has retained an attorney.

Author:
https://philadelphia.cbslocal.com/2018/08/16/prosecutors-trucker-found-transporting-over-5-million-worth-of-marijuana/
Archives
---
South Jersey Coronavirus (COVID-19) Developments (February 26)
South Jersey Coronavirus (COVID-19) Developments (February 23)
South Jersey Coronavirus (COVID-19) Developments (February 19)
South Jersey Coronavirus (COVID-19) Developments (February 12)
South Jersey Coronavirus (COVID-19) Developments (February 5)
South Jersey Coronavirus (COVID-19) Developments (February 1)
South Jersey Coronavirus (COVID-19) Developments (January 29)
South Jersey Coronavirus (COVID-19) Developments (January 28)
South Jersey Coronavirus (COVID-19) Developments (January 22)
South Jersey Coronavirus (COVID-19) Developments (January 21)
South Jersey Coronavirus (COVID-19) Developments (January 14)
South Jersey Coronavirus (COVID-19) Developments (January 8)
South Jersey Coronavirus (COVID-19) Developments (January 4)
South Jersey Coronavirus (COVID-19) Developments (December 23)
South Jersey Coronavirus (COVID-19) Developments (December 21)
More Articles