Man Arrested After Video Allegedly Shows Road Rage Tirade In Washington Township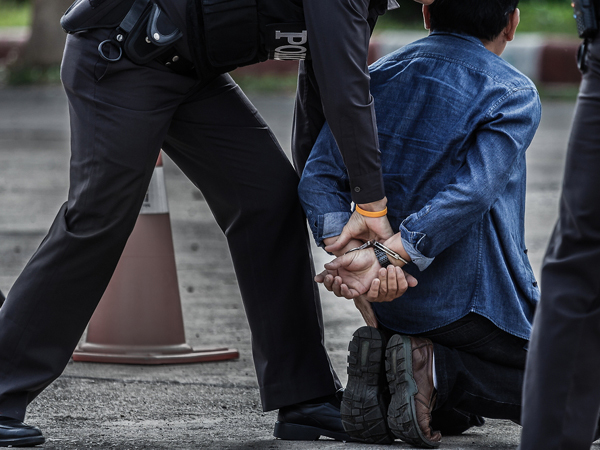 A New Jersey man is now facing criminal charges after an alleged road rage incident, according to the Washington Township Police Department.
Pasquale Dangelantonio, of Sewell, New Jersey, was charged with harassment and criminal mischief after a woman posted a video to Facebook of a man yelling profanities at her and criticizing her driving.
Police say the incident occurred near the intersection of Greentree and Egg Harbor Roads on the evening on Aug. 16.
Facebook user Melanie Elizabeth allegedly captured the arrested driver on video.
"So on my way home today, this nice man in his Mazda turned right on a red light and I was proceeded through my green light," Melanie said in a post. "I came close into his bumper, because again I had the right of way and he went through a red light."
In the video, the man is heard saying, "You drive like s**t…Fake tough guy, trying to use your car to ride up peoples a**."
Melanie claims other people have encountered the same experience with this man.
Melanie says the man's family members, friends and co-workers have, "reached out with embarrassment and their condolences."
Police say Dangelantonio was processed and released.
Article continues below
---
advertisement


---
Author:
https://philadelphia.cbslocal.com/2018/08/20/man-arrested-after-video-allegedly-shows-road-rage-tirade-in-washington-township/
Archives
---
South Jersey Coronavirus (COVID-19) Developments (February 26)
South Jersey Coronavirus (COVID-19) Developments (February 23)
South Jersey Coronavirus (COVID-19) Developments (February 19)
South Jersey Coronavirus (COVID-19) Developments (February 12)
South Jersey Coronavirus (COVID-19) Developments (February 5)
South Jersey Coronavirus (COVID-19) Developments (February 1)
South Jersey Coronavirus (COVID-19) Developments (January 29)
South Jersey Coronavirus (COVID-19) Developments (January 28)
South Jersey Coronavirus (COVID-19) Developments (January 22)
South Jersey Coronavirus (COVID-19) Developments (January 21)
South Jersey Coronavirus (COVID-19) Developments (January 14)
South Jersey Coronavirus (COVID-19) Developments (January 8)
South Jersey Coronavirus (COVID-19) Developments (January 4)
South Jersey Coronavirus (COVID-19) Developments (December 23)
South Jersey Coronavirus (COVID-19) Developments (December 21)
More Articles