Suspect Accused Of Shooting 2 Camden County Detectives Faces Judge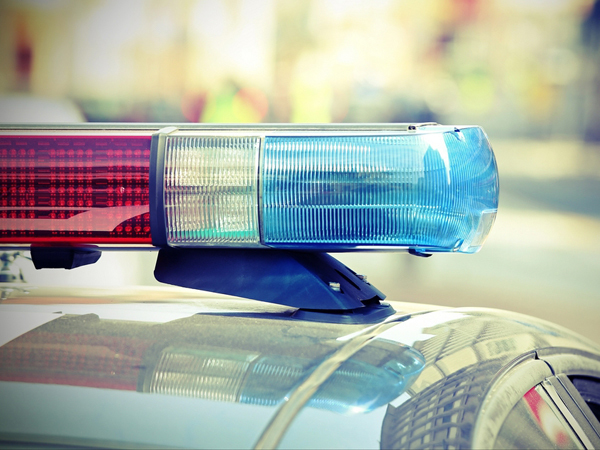 One of the suspects in the shooting of two Camden County police detectives appeared in court during a preliminary hearing on Monday afternoon.
Juan Figueroa was arrested over the weekend. A $60,000 reward is offered for information on the whereabouts of two additional suspects, Ammar Hall and Alexander Dejesus.
"They're spirits are definitely uplifted since they've been out of the hospital. They have been constantly surrounded by officers checking on them and their families have been by their side. They were definitely excited to see one individual taken off the street this weekend," said Rick Kunkel, president of Camden County Fraternal Order of Police Lodge 218.
Police say the detectives were shot in an unmarked car at Broadway and Walnut Streets in Camden on Aug. 7 around 8:30 p.m.
According to authorities, as the officers stopped for the light on Broadway, the suspects pulled in front of them on Walnut Street. Two of them got out of a white vehicle and started firing. One detective was shot in the arm, the other in the hand. Surveillance video, cell phone records and witness interviews helped place Hall and Dejesus with the getaway.
Kunkel says as the search continues for Hall and Dejesus, he hopes anyone with information about their whereabouts will consider helping police, not only for the reward but for the good of the community.
"The only thing we can ask is that the community at large helps in that regard to get these guys off the street because while they are out everybody's safety is at risk," Kunkel said.
Anyone with any information is asked to call (609) 820-7192. Information may also be emailed to ccpotips@ccprosecutor.org.
Article continues below
---
advertisement


---
Author:
https://philadelphia.cbslocal.com/2018/08/20/court-appearance-for-suspect-accused-in-ambush-shooting-of-camden-county-detectives/
Archives
---
South Jersey Coronavirus (COVID-19) Developments (February 26)
South Jersey Coronavirus (COVID-19) Developments (February 23)
South Jersey Coronavirus (COVID-19) Developments (February 19)
South Jersey Coronavirus (COVID-19) Developments (February 12)
South Jersey Coronavirus (COVID-19) Developments (February 5)
South Jersey Coronavirus (COVID-19) Developments (February 1)
South Jersey Coronavirus (COVID-19) Developments (January 29)
South Jersey Coronavirus (COVID-19) Developments (January 28)
South Jersey Coronavirus (COVID-19) Developments (January 22)
South Jersey Coronavirus (COVID-19) Developments (January 21)
South Jersey Coronavirus (COVID-19) Developments (January 14)
South Jersey Coronavirus (COVID-19) Developments (January 8)
South Jersey Coronavirus (COVID-19) Developments (January 4)
South Jersey Coronavirus (COVID-19) Developments (December 23)
South Jersey Coronavirus (COVID-19) Developments (December 21)
More Articles