2 More Suspects Arrested In Shooting Of 2 Camden County Detectives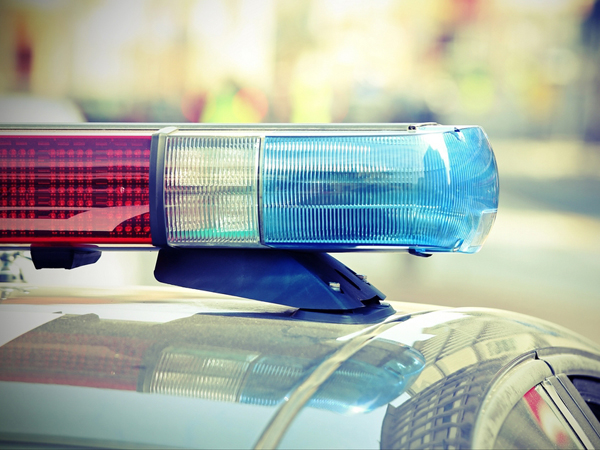 Two more suspects wanted in connection with the shooting of two Camden County detectives have been arrested on Tuesday.
Authorities tell CBS3 that Alexander Dejesus and Ammar Hall were captured by United States Marshals Fugitive Task Force in Philadelphia.
Juan Figueroa, who was arrested last weekend, was also involved in the shooting, said investigators.
"Hall was on a street corner when he was taken into custody and Dejesus was in a house," said Camden County Police Chief Scott Thomson.
"These individuals have very little regard for human life and the fact that they're no longer walking the streets of Camden or Philadelphia. I think makes myself and the Philadelphia police commissioner and the people of both sides of the river much happier that these people are in our custody and they're not out walking the streets right now," Thomson added.
Police say the detectives were shot in an unmarked car at Broadway and Walnut Streets in Camden on Aug. 7 around 8:30 p.m.
According to authorities, as the officers stopped for the light on Broadway, the suspects pulled in front of them on Walnut Street. Two of them got out of a white vehicle and started firing. One detective was shot in the arm, the other in the hand. Surveillance video, cell phone records and witness interviews helped place Hall and Dejesus with the getaway.
The two detectives have since been released from the hospital. Since the shooting, police vowed to find the suspects as fast as possible.
"I reassured them, they're supervisors reassured them, they're coworkers reassured them that we were not going to take our foot off the accelerator in this case until we were able to bring them to justice," said Thomson.
Figueroa had a preliminary court hearing on Monday.
Hall and Dejesus will soon be extradited back to Camden County.
All three suspects are facing first degree attempted murder charges.
Article continues below
---
advertisement


---
Author:
https://philadelphia.cbslocal.com/2018/08/21/2-more-suspects-captured-in-shooting-of-2-camden-county-detectives/
Archives
---
South Jersey Coronavirus (COVID-19) Developments (February 26)
South Jersey Coronavirus (COVID-19) Developments (February 23)
South Jersey Coronavirus (COVID-19) Developments (February 19)
South Jersey Coronavirus (COVID-19) Developments (February 12)
South Jersey Coronavirus (COVID-19) Developments (February 5)
South Jersey Coronavirus (COVID-19) Developments (February 1)
South Jersey Coronavirus (COVID-19) Developments (January 29)
South Jersey Coronavirus (COVID-19) Developments (January 28)
South Jersey Coronavirus (COVID-19) Developments (January 22)
South Jersey Coronavirus (COVID-19) Developments (January 21)
South Jersey Coronavirus (COVID-19) Developments (January 14)
South Jersey Coronavirus (COVID-19) Developments (January 8)
South Jersey Coronavirus (COVID-19) Developments (January 4)
South Jersey Coronavirus (COVID-19) Developments (December 23)
South Jersey Coronavirus (COVID-19) Developments (December 21)
More Articles