Harmful Algae Bloom Prompts Health Department Warning In Salem County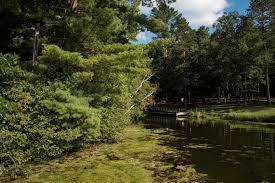 The Salem County Health Department is issuing a warning to residents in Woodstown against drinking water or having any contact with water.
A "confirmed harmful algae bloom present at the Woodstown Lake" is the source of the warning announced Wednesday evening.
According to officials, the algae bloom has caused the levels of the water to reach or go above New Jersey's standard health advisory.
Residents are urged to avoid consuming water and any water activities that involve wading, swimming, fishing, or other such contact.
Officials are also advising residents to keep pets and livestock away from the water as well.
Anyone with questions or concerns are asked Woodstown Police Department at 856-769-1330.

Author:
https://philadelphia.cbslocal.com/2018/08/22/harmful-algae-bloom-prompts-health-department-warning-salem-county/
Archives
---
South Jersey Coronavirus (COVID-19) Developments (February 26)
South Jersey Coronavirus (COVID-19) Developments (February 23)
South Jersey Coronavirus (COVID-19) Developments (February 19)
South Jersey Coronavirus (COVID-19) Developments (February 12)
South Jersey Coronavirus (COVID-19) Developments (February 5)
South Jersey Coronavirus (COVID-19) Developments (February 1)
South Jersey Coronavirus (COVID-19) Developments (January 29)
South Jersey Coronavirus (COVID-19) Developments (January 28)
South Jersey Coronavirus (COVID-19) Developments (January 22)
South Jersey Coronavirus (COVID-19) Developments (January 21)
South Jersey Coronavirus (COVID-19) Developments (January 14)
South Jersey Coronavirus (COVID-19) Developments (January 8)
South Jersey Coronavirus (COVID-19) Developments (January 4)
South Jersey Coronavirus (COVID-19) Developments (December 23)
South Jersey Coronavirus (COVID-19) Developments (December 21)
More Articles