4th Suspect Charged In Death Of 9-Year-Old Killed By Stray Bullet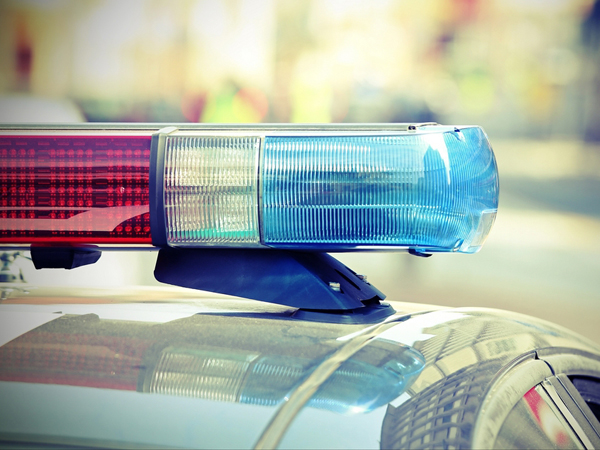 A fourth man has been charged in the fatal shooting of 9-year-old Jennifer Trejo who was struck by a stray bullet while she was sleeping inside her Bridgeton home last month.
Zahmere McKoy, 19, has been charged with murder, conspiracy to commit murder, and other related charges in connection to Jennifer's death Thursday.
Police say Jennifer was sound asleep in her bed when she was struck by a stray bullet from a shooting that happened outside her Church Street home in Bridgeton around 12:30 a.m. on July 17.
The announcement comes on the heels of the arrest of three other men who were taken into custody and charged with murder, conspiracy to commit murder and other related charges in her death Friday.
Officials say those men, 25-year-old Michael Elliott, 20-year-old Leroy Frazier and 18-year-old Charles Gamble were arrested without incident.
At least one handgun was recovered in addition to a substantial amount of suspected heroin and a small amount of crack cocaine after search warrants were executed at the homes of Elliot and Frazier.
"The investigation remains open and active," said Gaimari. "Nothing will bring Jennifer back, but the fact that those who we believe are responsible are off the street helps reassure the public that these actions will not be tolerated and those responsible held accountable."
Police said at the time there were numerous 9 mm shell casings found nearby the home, but only one bullet hit the girl's home, going right into her bedroom.
Jennifer's parents frantically tried to rush her to the hospital. She made it there but was pronounced dead shortly after.
Officials say that a hearing date has yet to be scheduled, but McKoy is expected to be held until the charges are resolved.
Article continues below
---
advertisement


---
Author:
https://philadelphia.cbslocal.com/2018/08/30/police-4th-suspect-charged-in-death-of-9-year-old-killed-by-stray-bullet-while-sleeping-in-bedroom/
Archives
---
South Jersey Coronavirus (COVID-19) Developments (February 26)
South Jersey Coronavirus (COVID-19) Developments (February 23)
South Jersey Coronavirus (COVID-19) Developments (February 19)
South Jersey Coronavirus (COVID-19) Developments (February 12)
South Jersey Coronavirus (COVID-19) Developments (February 5)
South Jersey Coronavirus (COVID-19) Developments (February 1)
South Jersey Coronavirus (COVID-19) Developments (January 29)
South Jersey Coronavirus (COVID-19) Developments (January 28)
South Jersey Coronavirus (COVID-19) Developments (January 22)
South Jersey Coronavirus (COVID-19) Developments (January 21)
South Jersey Coronavirus (COVID-19) Developments (January 14)
South Jersey Coronavirus (COVID-19) Developments (January 8)
South Jersey Coronavirus (COVID-19) Developments (January 4)
South Jersey Coronavirus (COVID-19) Developments (December 23)
South Jersey Coronavirus (COVID-19) Developments (December 21)
More Articles