Logan Township Police Cracking Down On 'Swerving'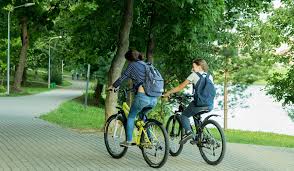 Logan Township Police Cracking Down On 'Swerving'
Police are cracking down on "swerving," or the intentional act of riding a bicycle into the paths of vehicles, after recent complaints from the public.
Police want to remind children and parents that riding bikes in traffic, often times while performing tricks, is creating hazardous conditions which could lead to a tragedy.
Officers in Logan Township have been instructed to aggressively enforce violations when these swerving incidents are observed or reported.
Police are asking parents to speak with their children regarding this unacceptable behavior.
Anyone seen riding a bicycle inappropriately will be addressed, cited and their parents will be contacted.

Author:
https://philadelphia.cbslocal.com/2018/09/10/logan-township-police-cracking-down-on-bicycle-swerving-ensure-public-safety/
Archives
---
South Jersey Coronavirus (COVID-19) Developments (February 26)
South Jersey Coronavirus (COVID-19) Developments (February 23)
South Jersey Coronavirus (COVID-19) Developments (February 19)
South Jersey Coronavirus (COVID-19) Developments (February 12)
South Jersey Coronavirus (COVID-19) Developments (February 5)
South Jersey Coronavirus (COVID-19) Developments (February 1)
South Jersey Coronavirus (COVID-19) Developments (January 29)
South Jersey Coronavirus (COVID-19) Developments (January 28)
South Jersey Coronavirus (COVID-19) Developments (January 22)
South Jersey Coronavirus (COVID-19) Developments (January 21)
South Jersey Coronavirus (COVID-19) Developments (January 14)
South Jersey Coronavirus (COVID-19) Developments (January 8)
South Jersey Coronavirus (COVID-19) Developments (January 4)
South Jersey Coronavirus (COVID-19) Developments (December 23)
South Jersey Coronavirus (COVID-19) Developments (December 21)
More Articles