Clayton Officials Consider Approving Medical Marijuana Facility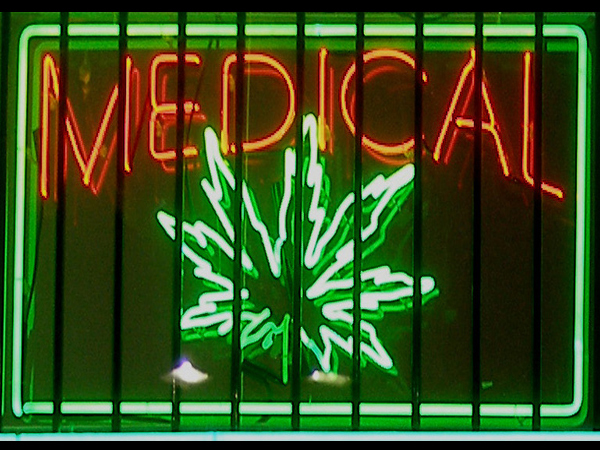 Elected officials in a South Jersey town are weighing whether to approve a medical marijuana facility.
Council members in the borough of Clayton listened to a presentation Thursday evening from Green Thumb Industries.
The company applied to the New Jersey Department of Health for a medical marijuana program permit.
They are asking borough officials to approve a 50,000 square foot growing and manufacturing facility in the Cenco Boulevard Industrial Park.
Dozens of residents raised concerns at the meeting. Council members say the operation will have no retail sales.
Despite concerns raised by residents and council members, Gov. Phil Murphy announced in July he would like to see New Jersey open six new dispensaries to ensure the 25,000 patients using medical marijuana in the state have access to it.
In March, Gov. Murphy announced major reforms to expand access to medical marijuana in New Jersey.
The governor says that medical marijuana can treat many chronic and painful illnesses.

Author:
https://philadelphia.cbslocal.com/2018/09/13/clayton-officials-consider-medical-marijuana-facility/
Archives
---
South Jersey Coronavirus (COVID-19) Developments (February 26)
South Jersey Coronavirus (COVID-19) Developments (February 23)
South Jersey Coronavirus (COVID-19) Developments (February 19)
South Jersey Coronavirus (COVID-19) Developments (February 12)
South Jersey Coronavirus (COVID-19) Developments (February 5)
South Jersey Coronavirus (COVID-19) Developments (February 1)
South Jersey Coronavirus (COVID-19) Developments (January 29)
South Jersey Coronavirus (COVID-19) Developments (January 28)
South Jersey Coronavirus (COVID-19) Developments (January 22)
South Jersey Coronavirus (COVID-19) Developments (January 21)
South Jersey Coronavirus (COVID-19) Developments (January 14)
South Jersey Coronavirus (COVID-19) Developments (January 8)
South Jersey Coronavirus (COVID-19) Developments (January 4)
South Jersey Coronavirus (COVID-19) Developments (December 23)
South Jersey Coronavirus (COVID-19) Developments (December 21)
More Articles