No Instant End To New Jersey's Takeover Of Atlantic City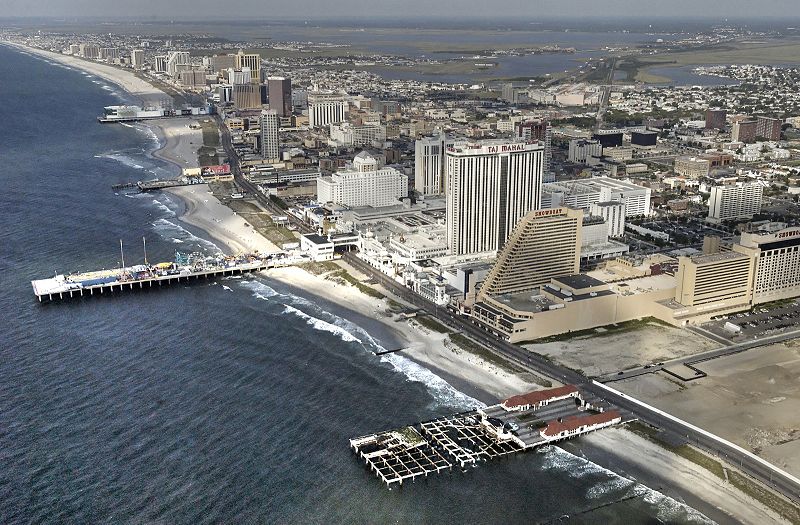 Announcing the results of a review of the state's nearly 2-year-old takeover of Atlantic City government, New Jersey Governor Phil Murphy says there is no quick path for restoring local control.
"We're not going away. There is a lot of optimism but as they say in the NFL, that's why you play the game. We got to go out and execute this plan," said Murphy.
The review, which began in April when Murphy got rid of former Governor Chris Christie's Atlantic City overseer, says the city is on a much better financial footing, but it needs to get away from state aid. Otherwise, the takeover will continue until it expires in 3 years. However, Murphy wants to end the negative stigma about state control.
"This is a community that needs the state's help as a partner. Not as big-footing," says Murphy.
Atlantic City Mayor Frank Gilliam, who took office the same time as Murphy, says there is a good working relationship between city and state.
"For the last 9 months my relationship with the State of New Jersey has been fruitful," says Gilliam.
But city workers want more. The police and fire departments have seen significant cuts in their staff since the takeover. And there is no promise that will improve. The blue collar workers union which represents departments like public works had their rolls drop from 400 employees to 125. They don't see their situation improving anytime soon.
"Our members right now in the blue collar workers union making $10 an hour and haven't had an increase since 2014," said Marcus King, president of the union.
"And so we really got a fight on our hands to get something done," King added.
Article continues below
---
advertisement


---
Author:
https://philadelphia.cbslocal.com/2018/09/20/no-instant-end-to-new-jerseys-takeover-of-atlantic-city/
Archives
---
South Jersey Coronavirus (COVID-19) Developments (February 26)
South Jersey Coronavirus (COVID-19) Developments (February 23)
South Jersey Coronavirus (COVID-19) Developments (February 19)
South Jersey Coronavirus (COVID-19) Developments (February 12)
South Jersey Coronavirus (COVID-19) Developments (February 5)
South Jersey Coronavirus (COVID-19) Developments (February 1)
South Jersey Coronavirus (COVID-19) Developments (January 29)
South Jersey Coronavirus (COVID-19) Developments (January 28)
South Jersey Coronavirus (COVID-19) Developments (January 22)
South Jersey Coronavirus (COVID-19) Developments (January 21)
South Jersey Coronavirus (COVID-19) Developments (January 14)
South Jersey Coronavirus (COVID-19) Developments (January 8)
South Jersey Coronavirus (COVID-19) Developments (January 4)
South Jersey Coronavirus (COVID-19) Developments (December 23)
South Jersey Coronavirus (COVID-19) Developments (December 21)
More Articles