Mullica Township Police Still Searching For Alligator On The Loose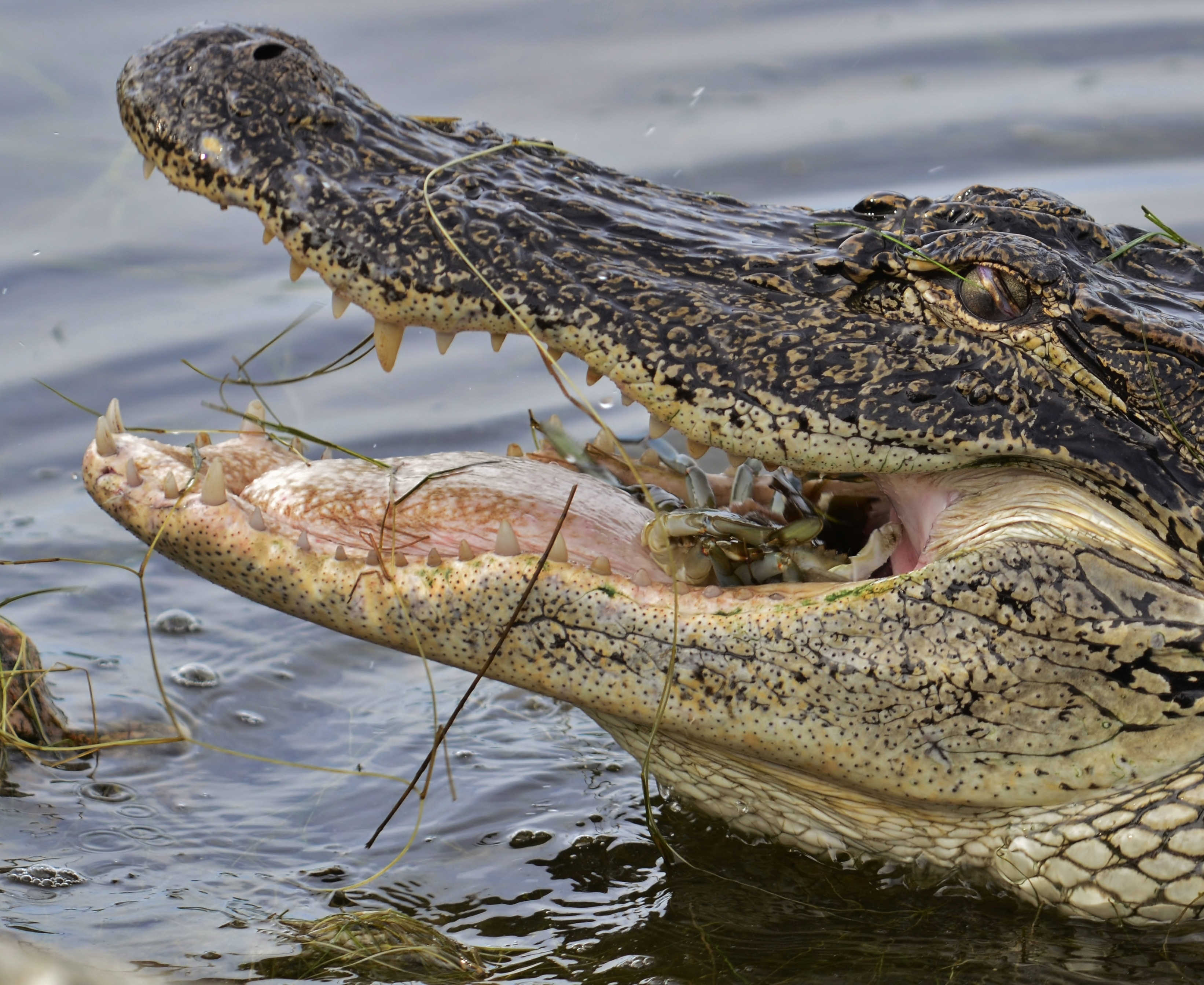 Even though they were seeing it, Kathy Einwechter and her kids taking this video, still couldn't believe it was really there — an alligator in Mullica Township.
Jenna Alcantra can't believe it was walking through her yard.
"The police knocked on my door about 8:30 last night and notified me there as an alligator spotted on my property," said Alcantra.
Police believe the gator is about 3 or 4 feet long and was most likely a pet that got loose or someone released into the wild. No word right now on the origin. While it doesn't pose much of a threat to people, Mullica Township police notified residents in the Devonshire section of town to keep an eye out and protect small pets.
"I don't know, I think it's kind of cool but am I afraid? No, not afraid," said Hazel Mueller.
"I do have a dog so I'm watching her when she goes into the yard and I told my kids to steer clear of the woods until this is found," said Alcantra.
Searching for the gator is tough since the habit along Hamburg Avenue is swampy woods.
And just down the road is Landing Creek which could offer the gator a watery hideout. While we tend to think of human safety, there's also the gator's health to consider, being so far north of its natural habit. All parties involved will be better off with the gator back in captivity.
"I don't know it's like all this excitement here in our little end of town where nothing ever happens," Mueller said.
Article continues below
---
advertisement


---
Author:
https://philadelphia.cbslocal.com/2018/09/20/mullica-township-police-search-for-alligator-on-the-loose/
Archives
---
South Jersey Coronavirus (COVID-19) Developments (February 26)
South Jersey Coronavirus (COVID-19) Developments (February 23)
South Jersey Coronavirus (COVID-19) Developments (February 19)
South Jersey Coronavirus (COVID-19) Developments (February 12)
South Jersey Coronavirus (COVID-19) Developments (February 5)
South Jersey Coronavirus (COVID-19) Developments (February 1)
South Jersey Coronavirus (COVID-19) Developments (January 29)
South Jersey Coronavirus (COVID-19) Developments (January 28)
South Jersey Coronavirus (COVID-19) Developments (January 22)
South Jersey Coronavirus (COVID-19) Developments (January 21)
South Jersey Coronavirus (COVID-19) Developments (January 14)
South Jersey Coronavirus (COVID-19) Developments (January 8)
South Jersey Coronavirus (COVID-19) Developments (January 4)
South Jersey Coronavirus (COVID-19) Developments (December 23)
South Jersey Coronavirus (COVID-19) Developments (December 21)
More Articles