Fast-Moving Fire Damages Cherry Hill Duplex, Displaces 11 Residents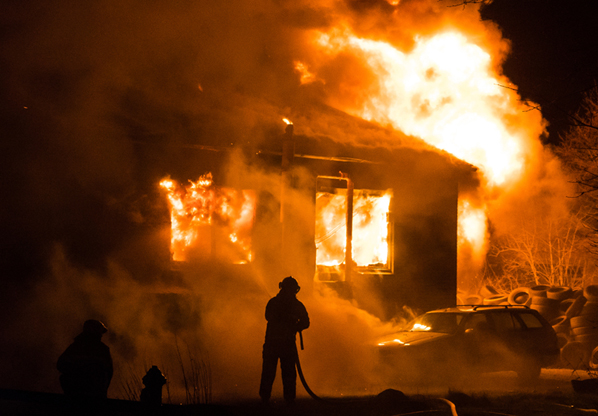 A fast-moving fire has severely damaged a South Jersey duplex and displaced 11 residents.
Authorities say no injuries were reported in the fire on Orchard Avenue in Cherry Hill, which was reported around 12:30 p.m. Sunday. It was brought under control about 30 minutes later.
No one was home on the side of the duplex where the fire started. But the residents who live in the other half were able to safely evacuate.
The side where the blaze started had serious fire damage, while the other side had significant smoke damage. Five adults and six children were displaced by the fire.
The cause of the fire remains under investigation.

Author:
https://philadelphia.cbslocal.com/2018/09/24/fast-moving-fire-damages-cherry-hill-duplex-displaces-11-residents/
Archives
---
South Jersey Coronavirus (COVID-19) Developments (February 26)
South Jersey Coronavirus (COVID-19) Developments (February 23)
South Jersey Coronavirus (COVID-19) Developments (February 19)
South Jersey Coronavirus (COVID-19) Developments (February 12)
South Jersey Coronavirus (COVID-19) Developments (February 5)
South Jersey Coronavirus (COVID-19) Developments (February 1)
South Jersey Coronavirus (COVID-19) Developments (January 29)
South Jersey Coronavirus (COVID-19) Developments (January 28)
South Jersey Coronavirus (COVID-19) Developments (January 22)
South Jersey Coronavirus (COVID-19) Developments (January 21)
South Jersey Coronavirus (COVID-19) Developments (January 14)
South Jersey Coronavirus (COVID-19) Developments (January 8)
South Jersey Coronavirus (COVID-19) Developments (January 4)
South Jersey Coronavirus (COVID-19) Developments (December 23)
South Jersey Coronavirus (COVID-19) Developments (December 21)
More Articles